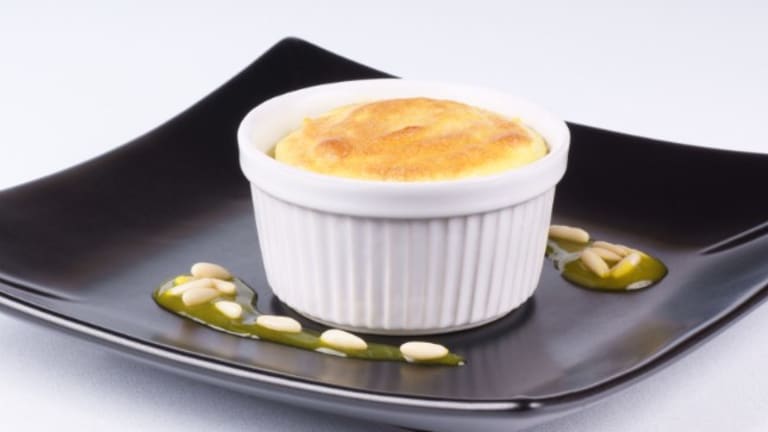 Recipes for an Italian Shavuot
Shavuot is just two weeks away, and just like every year my phone is ringing off the hook. As it is customary to eat dairy foods on this holiday, it is no wonder that everybody should think of calling their Italian friend and asking for recipes.
After all, Italian Jews (and Italians in general), unlike their Ashkenazi counterparts, have never been huge meat-eaters. For Jews in Italy, meat used to be so hard to get that they would add vegetables to meatballs and meatloaves to "stretch" it.
On the other hand, cheese was always widely available, in many shapes and forms, and included in countless recipes.  The most versatile among cheeses were always ricotta and Parmigiano.  Technically, ricotta should not even be called a cheese, but a cheese by-product: it's made by re-heating the wheys left over from cheese-making.  By the way, this is why ricotta is naturally low in fat (about 5%, against 40+ % in cheddar) – no need to buy the "fat-free' kind! For its light creamy texture, and its delicious but neutral flavor,  which can be made salty or sweet depending on the ingredients added, ricotta is one of the most versatile ingredients in Italian cuisine.  Mixed with vegetables, spices and parmigiano cheese, it can be used to stuff ravioli, lasagnas, manicotti, and savory pies. Blended into smooth creaminess with the addition of sugar and eggs, it's the star ingredient in some of the most famous Italian desserts: cannoli, cassata and crostata di ricotta.   And it is the star of the show in one of my favorite desserts for Shavuot,  Cassola (Ricotta Souffle). When I was a child, one of my favorite treats was a bowl of ricotta mixed with a little honey, sprinkled with cinnamon on top! Simple, decadent, AND healthy! Ricotta can also be substituted for cream in many dishes if you are watching your diet.
But no discussion of dairy Italian food would be complete without mentioning the king of Italian cheeses, Parmigiano Reggiano.  Parmigiano has been made since the Middle ages, in a specific area of Northeastern Italy, using more or less the same artisanal methods. Which include aging for a whole year (as opposed to the generic American 'Parmesan', sold pre-grated). This magnificent cheese, delicious in chunks drizzled with honey or balsamic vinegar, can also add complexity and depth to most savory dairy specialties. In this case, it should be grated, not shredded, to blend more evenly with the rest of the ingredients. Real Parmigiano Reggiano, now available in many kosher stores, also boasts many health benefits: being made from natural part-skim milk, it's low in fat and sodium and high in many vitamins and minerals. The long aging also breaks down the milk proteins, making it more digestible, which is why it's usually the first dairy product to be enjoyed by Italian babies, before yogurt and cow's milk, added to their oatmeal or vegetable purees.  
All three recipes included in this feature are based on either ricotta or Parmigiano, and all three are so delicious that while Jewish in origins they have long been enjoyed by Italians of all religious denominations. 
MORE: Pasta Perfection- 3 Real Italian Recipes
Parmigiano blends beautifully with the vegetables in this Pizza D'erbe.
CASSOLA (RICOTTA SOUFFLE - PUDDING FROM ROME)
The creamy Cassola cheesecake, a very old Jewish recipe, is now widely considered the standard dessert for a truly Roman Christmas' dinner!
PASTA ROULADE WITH RICOTTA AND SPINACH
  Buon Appetito!  
Want stories like this delivered right to your inbox? Sign up now for our *free* JOY of KOSHER Newsletter.