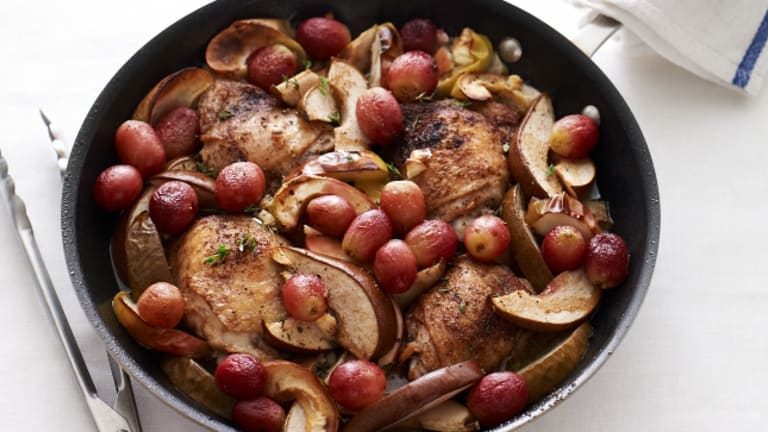 Wrap Me Up Shabbat Menu
Floating across the Nile river in a reed basket, a newborn baby boy is spared certain death.  In time, Moshe will move heaven and earth to bring the Jewish people out of slavery and towards the Promised Land and his name will be immortalized for eternity.  But not yet.  This parsha is about hiddenness. From being concealed by his mother Yocheved after his birth to avoid detection by Pharaoh's midwives, to being shrouded in a basket for his safety, to running in hiding after his defense of the Hebrew slaves, to hearing the voice of Hashem from a Burning Bush, the demand for justice and righteousness doesn't always shout, it whispers and it is up to us to reveal what is inside. 
Many people have the custom of marking this week's parsha by eating Hot Dogs in a Blanket, appropriately called, Moshe Ba'Teiva (Moshe in the Ark).  I am going to recommend a healthier variation that I've been making for years, asparagus wrapped in dough -- A perfect parsha-friendly appetizer that is destined to become a family favorite. This week we start the book of Shemot and many people have the custom of eating
Use wonton wrappers to make these asparagus in a blanket. This dish can also work with a few long green beans wrapped up together. 
CHICKEN THIGHS WITH ROASTED WINTER FRUIT
After our fun app, serve an easy, comforting, chicken skillet dinner. 
QUINOA WITH FRIED ONIONS AND CHESTNUTS
A side of Quinoa is the perfect addition to this meal. 
A little more green can never hurt. 
Let's end this meal the way it was started with a wrapped dessert and a hidden filling, just make sure to use a dairy free nutella or other chocolate spread as well as a vegan butter to keep this dessert pareve and serve after chicken.  
See last years' Shabbat menu for Shemot with Dim Sum Baskets.