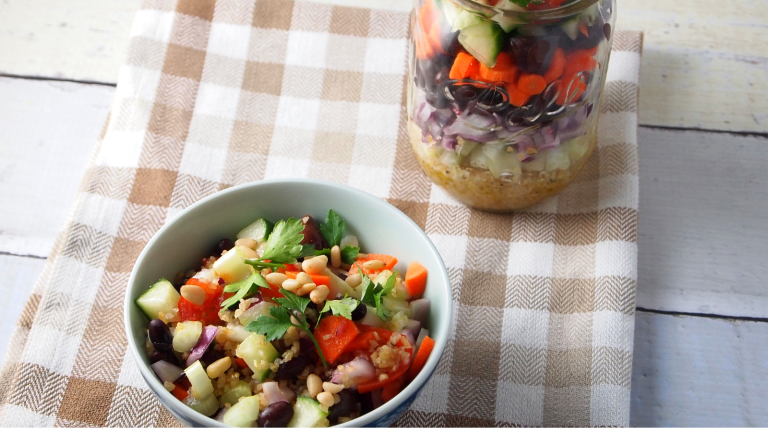 Shabbat Menu For The Ten Commandments
In this week's parsha, Yistro, the Israelites stand at the foot of Mount Sinai.  
We witness thunder, lightning, smoke and the sound of the shofar and experience the declaration of the 10 Commandments.  
This week's Shabbat menu will also come as a revelation to many.  It did to me.  I attended a cooking class in Italy and learned a traditional Libyan recipe that is said to resemble Mount Sinai and is frequently served on Shavuot.  I thought it was the most appropriate dish to enjoy this Shabbat.  It is rustic and comfort food in the middle of Winter.  And you might just hear the following ten utterances from your guests: Please can I have some more, this dish is delish!
Layer it on!  We call this a 10 Commandment salad because it is made of 10 layers, assemble in jars for each person or make a large batch in a glass bowl so you can see all the layers. 
This is the Libyan recipe that is supposed to represent the mountain where we were given the 10 commandments.  Be careful it's really filling and it's cooked with stew meat. 
Serve some green beans on the side with slivered almonds for crunch.  
We end with a non-dairy creme brulee recipe just because we love it. 
For last year's Shabbat Menu Yitro