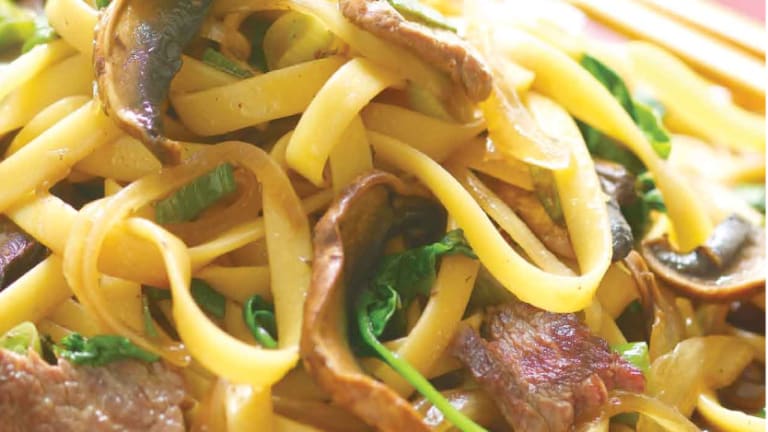 A Sukkot Shabbat Menu
Sukkot is one of my favorite holidays.  It is festive and fun and filled with entertaining all brought outside, which means less mess inside.  It's more casual, it's often on paper, and while it can get cool at night, it's just the beginning of the cool off and so it's still enjoyable.  For the Shabbat that falls on Sukkot, we will keep it light and simple and a little Asian.  
Start with a sushi salad, a deconstructed easier way to serve sushi.  If you're up for it go ahead and make your own California Rolls. 
The nice thing about beef sukiyaki is that it actually reheats well, just like your favorite leftover Chinese, it is good the next day, so it is perfect Shabbat food.  Plus it's basically a one-pot meal.
Love a little bok choy, great hot or cold, but always needs lots of garlic. 
You don't need to do anything fancy or bake a crazy cake to have everyone excited about dessert.  Simple, and delicious and pretty healthy, chocolate-covered bananas are your new go-to.