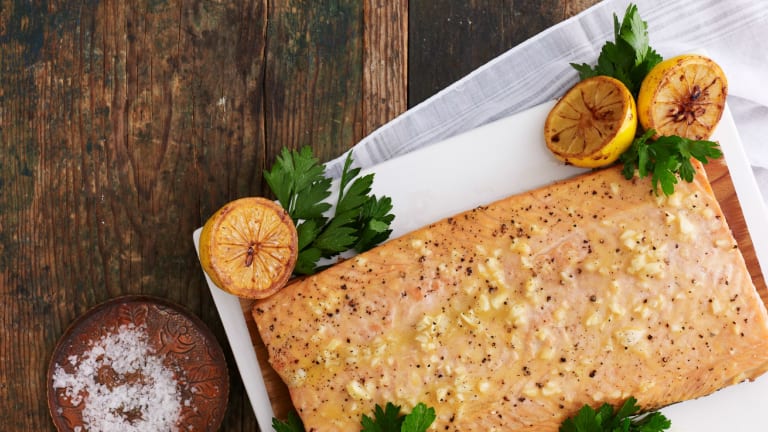 Shabbat Pesach Menu
This Shabbat is the first day of Pesach. I share two new Passover  seder menus here. So for this menu I will share a Shabbat lunch menu idea keeping in mind the big seder ahead.
Keep it simple with a few homemade or store bought spreads to enjoy with your matzo. I love avocado, like this salsa and a babaganoush. 
Serve a full side of salmon, easy to make the day before and serve room temperature.  Leave out the mustard or use Passover mustard if desired. 
MUSHROOM LEEK AND FARFEL STUFFING
For a side either serve leftovers from Seder or try this matzo farfel stuffing that doesn't need to be stuffed. 
For dessert, stick with a light simple fruit salad.