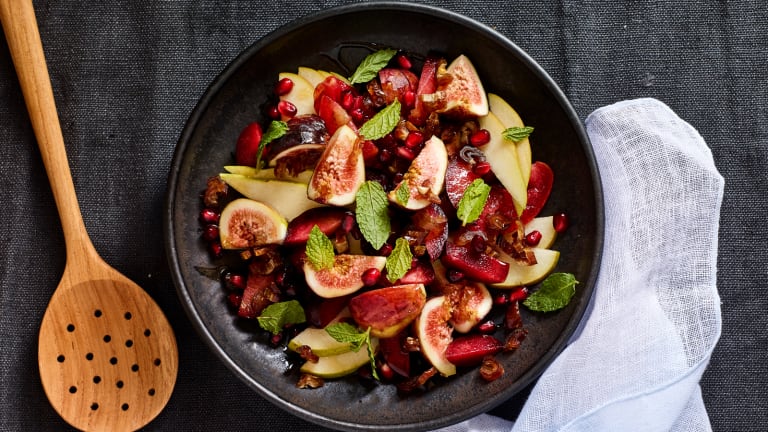 Summer Israeli Shabbat Menu
There's hot and then there's Israel. I live in the "House of the Sun" - the literal translation of Beit Shemesh and summer here is like 104F+++. And while Any Given Friday we could just fry an egg on the sidewalk and call it a day, that certainly won't work for my Shabbos cooking.
So this light summer Shabbat menu is easy on the oven time, can mostly be served at room temp and is inspired by the produce now in season, in Israel.
This is the beginning of pomegranate season, so if you can't find any feel free to leave it out, but if you can get your hands on some pomegranate arils this dish really sparkles.
GRILLED CHICKEN LEGS WITH PEACH SALSA
Keep the food cooked outside, no mess, no fuss, easy and just as good hot off the grill as it is out of the fridge the next day. 
SHAWARMA SPICED GRILLED VEGETABLES 
While you're grilling throw on some Israeli spiced up veg. 
ISRAELI COUSCOUS (Ptitim) WITH ROASTED RED PEPPERS 
This is the only dish you have to cook inside, but it is quick on the stove and can be served cold. 
If you've never had a fresh fig, now is the time, they are at their peak of deliciousness.  If you need something more chocolatey pick up some store bought rugelach for your Israeli Shabbat menu.