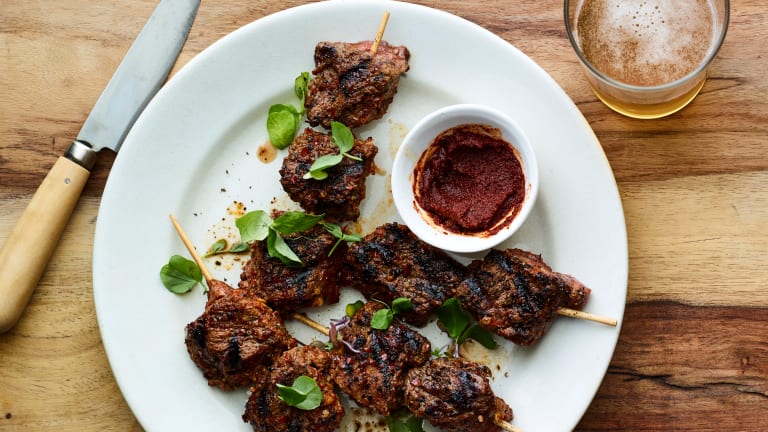 Israeli Hot Sauce - How To Make Schug
Schug is an Israeli hot sauce brought to Israel via the Yemenite Jews.  There are many ways to make schug and everyone has their fave, but the basic components are always the same; hot peppers, spices, and garlic.  Based on your choice of peppers and other ingredients the result with either be red or green.  
Green schug gets its color mostly from the herbs and has more of an herbaceous flavor. If you prefer a less spicy schug mix in a poblano pepper, if you really like the burn, feel free to go all jalapeno. 
Red schug is all about the peppers, but that doesn't necessarily mean it will be spicier.  It all depends on which peppers you use. 
Like all hot sauces, schug is meant to be used to enhance your meal, not burn your mouth off.  When using as a condiment, take a little at a time and when using in recipes, taste to adjust for seasoning.  
You can use schug in soups, sandwiches, in your chicken or beef marinade, on top of Hummus and much more. 
Schug can be stored, covered, in the refrigerator, for up to 1 week, or frozen for up to 1 month.
Serve schug with grilled fish, chicken, meat dishes, vegetables, eggs, hummus and everything you can find to slather this sauce on.  Try both recipes and let us know which is your favorite.