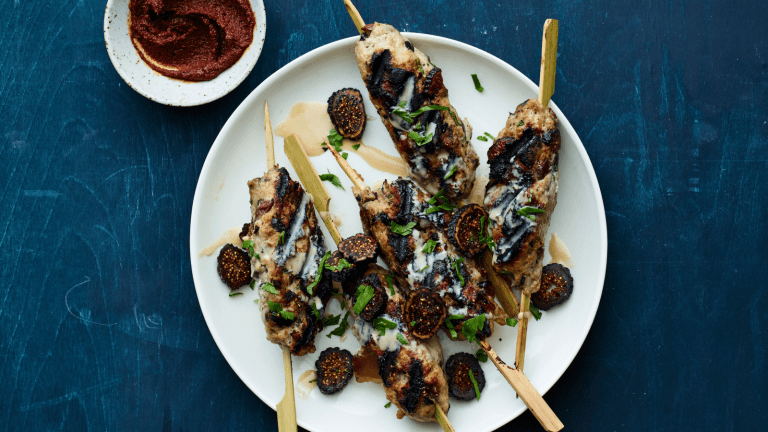 13 Israeli Kabob Recipes
Classic Israeli kabobs consist of kufta (ground meat), lamb, or chicken, very lightly seasoned with cumin, paprika, and other seasonings. 
I decided to amp up the classic kabob by utilizing Middle Eastern classics, like preserved lemon, cumin, and hot pepper paste, and fusing them with American classics, like honey mustard, to create the best kabobs you're likely to make. 
The best kabobs are made with the best ingredients, be that chicken, beef, fish or veggies.  They are best fresh off the grill, but they can be made in a broiler in the oven or on a grill pan.  
What do you put on your kabob?  Anything that can fit on a stick goes, check out these 13 different Israeli style kabob recipes. 
13 Israeli Kabob Recipes