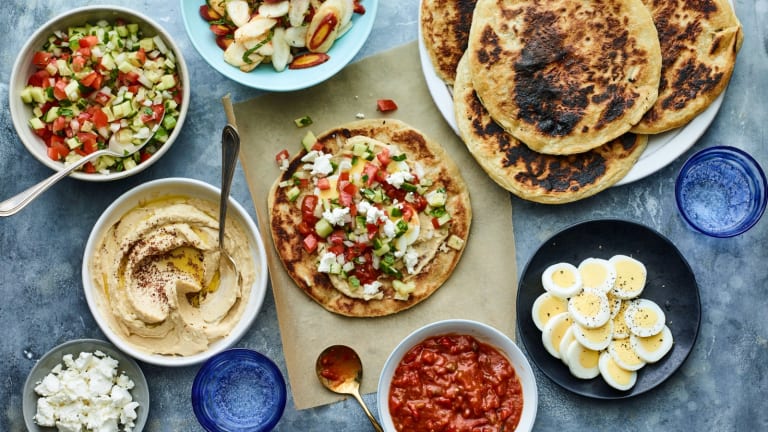 6 Crave-Worthy Dinner Ideas
Looking to fulfill some of your Passover cravings? The following dinner ideas are satisfying, family friendly and beyond delicious. 
Making the perfect classic burger is all about following a few tried and tested tips. 
Malawach can be eaten any time of day and with a multitude of toppings/fillings.  
Cut your meal prep by marinating the meat ahead of time. Toss the cornstarch-mirin mixture with the beef, cover, and refrigerate for at least 4 hours or even overnight.  
Stuffed into a pita with tahini, parsley, amba (spicy mango relish), and cucumber salad, Sabich is the traditional breakfast of the Iraqi Jewish community.  
This dough comes together in minutes and doesn't need a mixer to achieve success. You can easily double this recipe if you would like to make two sheet pans.  
This is it! The Geller ziti; Hubby and I are famous in our neighborhood for this yummy dish. It's a quick prep, but it lasts long in people's memories.