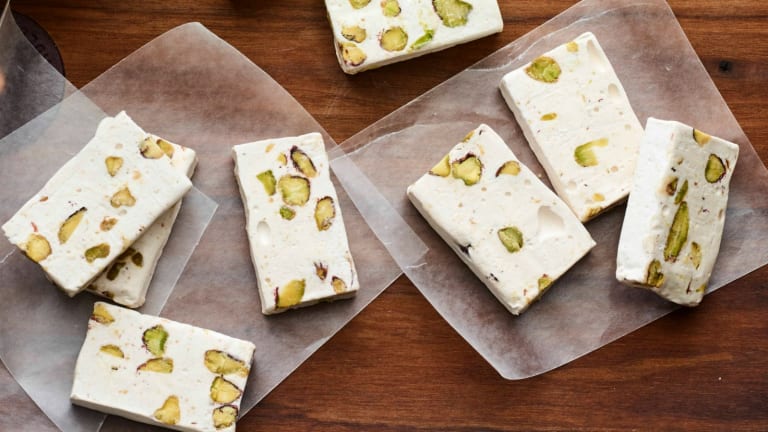 A Gifting Shabbat Menu
In this week's parsha, we celebrate the beauty and mystery of the sanctuary. The gifts we make help create a space for the presence of Hashem to dwell among us. From the pure gold of the menorah to the cherubim and colorful fabrics, we are inspired to give from our hearts to our friends, family and even acquaintances. As we get closer to Purim, our holiday of gifting, our menu features a dessert perfect for ending your meal, but also one that can be wrapped up and gifted later.
Start your meal with a healthy soup that can double as your weekday lunch or even purim gift when you serve it in jars. Prep ahead and layer the ingredients in mason jars, all you need to do is add hot broth before enJOYing. 
Sautee this easy chicken and pepper dish and serve with a side of plain or jazzed up rice for an easy meal to round out this gifting shabbat menu. 
For last year's Shabbat Menu for Parsha Teruma click here.
Don't miss our weekly shabbat menu, sign up for our weekly emails.