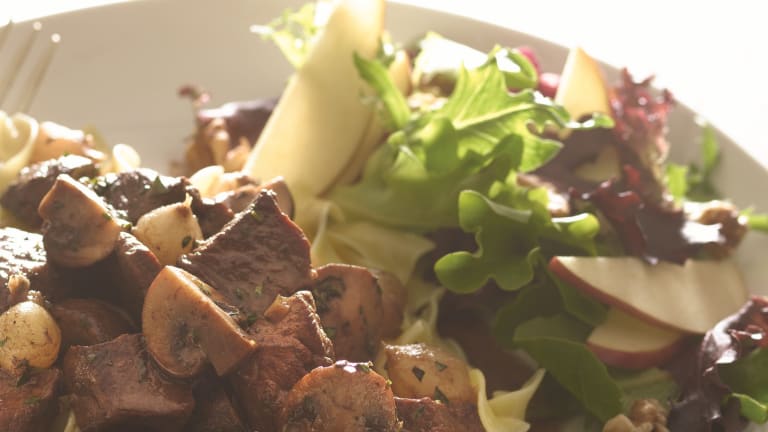 French Bistro Shabbat Menu
In this week's Parsha Shmini we read of the purifying power of water and it is the first time we read in specific detail the kosher dietary laws concerning what animals are permissible and prohibited, the criteria for kosher fish and birds and a list of kosher insects (yuck!). This week is also called Shabbat Parah, the Shabbat of the red heifer, which describes the ways in which we purified ourselves to prepare for Passover. These days we are purifying our homes by purging them of chametz and so we will eat a chametz filled menu featuring the Red Heiffer.
WEDGE SALAD WITH HOMEMADE CROUTONS
Not exactly french, but a nice way to start the meal and use up your leftover bread. 
A light stew recipe that is great this time of year served over noodles. 
BABY FRENCH STRING BEANS WITH ALMONDS
Brighten thigns up with some fresh green beans. 
FRENCH VANILLA MOCHA LATTE LAYER CAKE
Use up your flour on this amazing layer cake. 
For last year's Shabbat Menu Shmini click here. For a Shabbat Parah menu click here.