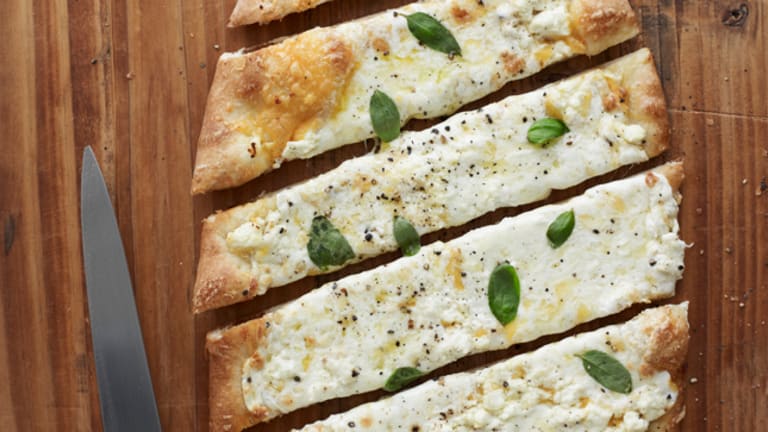 The Perfect Shavuos Menu
Shavuos is just around the corner. Quick – what do you think of first? Me too. Images of cheesecakes start dancing before my eyes, calling my name as they do every year. I love them and they love me so much they just plant themselves on my hips, forever – now that's love. I wonder, how many cheesecakes I can squeeze into 48 hours?
Have I got a menu for you! It's not all cheesecake, unfortunately, but I will start with that. I know you are not supposed to start with dessert, but in my family, it's our solemn tradition. No really – my mother always ate her chocolate mousse first 'cuz she was worried she wouldn't have room for it at the end of the meal. Smart lady, that Momma of mine; why should I tamper with her genius?
So to honor her, and my love of cheesecake, I tried something super sensationally different than your everyday ho hum cheesecake: Coeurs à la Crème with Rhubarb Compote -- creamy, smooth and so absolutely decadent. Coeur is French for heart and it's traditionally made in a heart-shaped mold (so cute!) Be still my heart, this baby is so bad it's GOOD! I confess that I use regular ramekins or bowls instead of heart-shaped ones, but if you've got heart-shaped molds, go for the gold!
Not ready to start with dessert at your Shavuos feast? Oh, okay – you can always begin with bread – my Four Cheese Flatbread with Basil. How can you go wrong with FOUR cheeses? Then you can dig into that Coeurs à la Crème…
No, I mean, then you serve Sun Dried Tomato and Brie Stuffed Mushrooms – featuring the divine smoky, "meaty" flavored Portobello caps, and then Coeurs…no, Wilted Spinach with Crispy Garlic and Creamy Polenta. And speaking of creamy, did I mention Coeurs à la Crème for dessert?
Have you ever tried Coeurs à la Crème? Will you now?
More Shavuot Menu Ideas: Jamie's Easiest Shavuot Menu