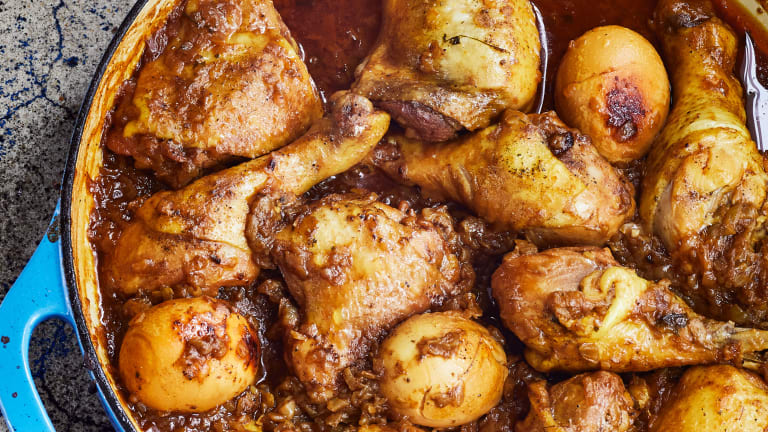 Cookbook Spotlight: Shuk
Israel is a young nation, but it's full of immigrants and that has brought an amazing melting pot cuisine with a passionate food culture.   The most popular Israeli foods have ancient roots in Persia, Morocco, Yemen, Ethiopia, and the Levant. 
Acclaimed chef Einat Admony, born and raised in Tel Aviv, brought the food of her heart and home to New York over a decade ago when she opened her falafel restaurant Taïm. It's her multiculturalchildhood spent shopping and cooking from Israel's lively maze of open-air markets, or shuks, that makes her a leading expert in the Israeli food movement in America today.
Now, in an expansive new cookbook, Admony and international food authority Janna Gurcapture the energy and spirit of the shuks and the deliciousness of the recipes that reveal why Israeli cuisine has emerged as one of America's most popular.
 Shuk by Einat Admony & Janna Gur (Artisan Books). Copyright © 2019
Including 140 incredible recipes, Admony and Gur provide readers with the culinary wisdom and cultural context behind the stars of an Israeli Table.  
Highlighting 7 of the most popular Shuks in Israel you will find recipes for everything you ever ate in Israel and more.  Here is a sneak peek of just a few of the most interesting and unique recipes from the book. 
Savory Knafe with Pistachios and Red Pepper Sauce 
Cabbage Cake Stuffed with Beef, Rice, Nuts and Raisins