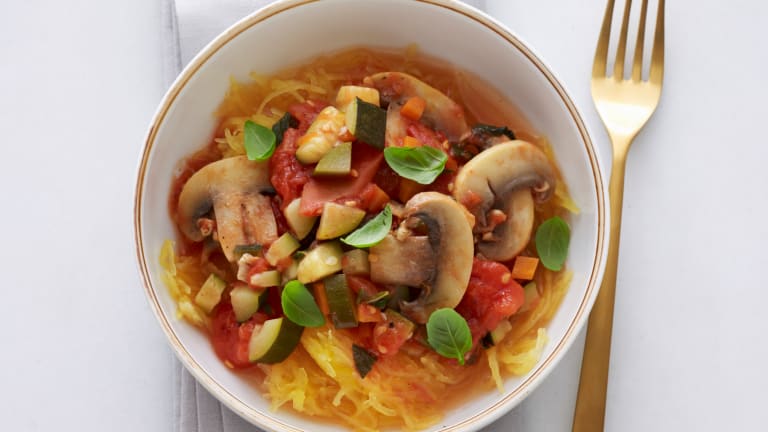 Cooking With Kids - Spaghetti Squash
Squash often gets a bad rap with both kids and parents but once they discover spaghetti squash, they gain a whole new appreciation for these versatile winter vegetables.
The vitamin-rich, high-fiber squash is the perfect way to get your noodle-loving children to develop a love of vegetables. When you scrape the flesh with a fork, it naturally gives way to long, thin strands that resemble pasta. Children also love the bright yellow color. Perfect for Passover and gluten-free eaters, spaghetti squash with a simple tomato sauce is a terrific dish to add to your weekly repertoire all year long.
Kids as young as 4 years old can use a butter knife or plastic knife to mince the garlic, slice the mushrooms and dice the zucchini. They can also wash, dry and rip up the fresh herbs. Kids 8 years old and up can open the canned tomatoes with a can opener.
So get your kids and get cooking. Check out 8 recipes you and your kids will love with spaghetti squash. 
Roasted Spaghetti Squash with Tomato Vegetable Sauce
Click here for more ideas to cook with your kids.