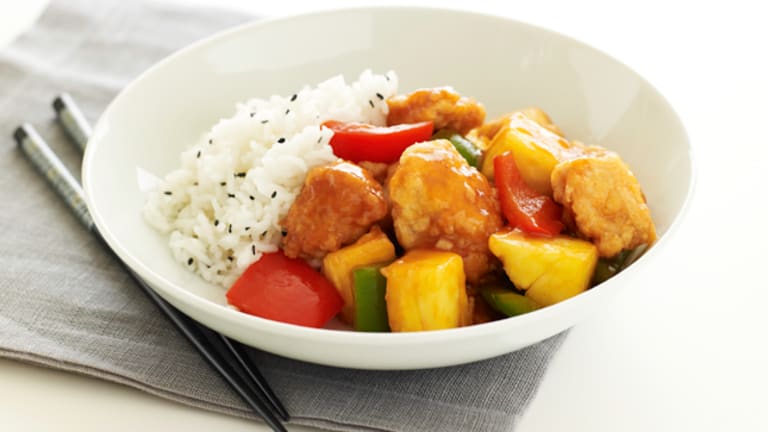 Easy Chinese Takeout Dishes You Can Make Better At Home
Is there any cuisine more traditionally American-Jewish than Chinese food? 
American Jews have embraced far eastern foods to such an extent that it seems just as natural to run to the Chinese takeout as the kosher deli. Once considered an exotic and rare alternative, today most cities with a significant Jewish population can boast at least one Chinese restaurant.
And why not? I, for one, was born with a penchant for Chinese food. There's a reason, of course. Legend has it that when my mother was expecting me she had a crazy craving for Chinese food and my father would take her out to the Chinese place every night! It was my favorite food until I was 5; even after I was introduced to other cuisines it remained one of my childhood comfort foods.
Maybe my enduring love of this stuff has something to do with those cute little Asian rice cartons with the wire handles. There's something about them. The minute you open your package, the experience begins – all those little boxes and bags, the wonton noodles on the side, the fortune cookies, duck sauce, and soy sauce and spicy mustard sauce. Not to mention those chopsticks, which I learned to handle at a fairly young age, except when it comes to rice. I don't have the patience for that.
Of course, eating out has its drawbacks: it's expensive and can be time-consuming. So I have a suggestion. I say, tonight eat out at home (and no, that doesn't mean calling up the takeout for delivery). You can make your own homemade Chinese food. It's actually simple -- and quick too! 
Stir fry can take you 20 minutes or less to throw together and you have a yummy, satisfying meal. 
Try this Beef and Green Bean Stir Fry. 
The whole recipe takes 20 minutes from beginning to end, and that includes cooking time!
Here's another favorite: Sweet and Sour Chicken with Sesame Rice 
Now you can make it in the comfort of your own kitchen and get rave reviews. This recipe for Sweet and Sour Chicken with Sesame Rice is sure to satisfy anyone's Chinese food craving.
If you are looking for a vegetarian and lighter alternative, my Vegetable Lo Mein is sure to be a winner. 
This, too, can be ready in 20 minutes or less and is a filling dish. If you use frozen Lo-Mein Noodles that boil up in 2-3 minutes, you can get this dinner on the table in no time. Just take them out of the freezer, throw them into boiling water, and voila! I used to use thin linguine noodles for my homemade lo mein, but now that we have a real deal lo mein product, we can serve up something really authentic.
Want to go noodle free? Try this Gluten Free, Peanut Free Cold Sesame Noodles
The truth is that with Chinese food you can improvise a stir fry with whatever vegetables you have on hand, and you can even throw in some tofu instead of meat or chicken. Don't be afraid of the soy sauce: it's your Chinese-food friend! There are low sodium soy sauces on the market and you can always thin it with some water to make it go a long way for you.
Of course, if you go Chinese at home, you'll have to forgo those little food cartons with the wire handles, but to me, it's worth it. If you insist on making the packaging part of your family's Chinese Night experience, you can stock up on those containers from Amazon -- and keep them on hand for whenever the urge for homemade Chinese strikes!