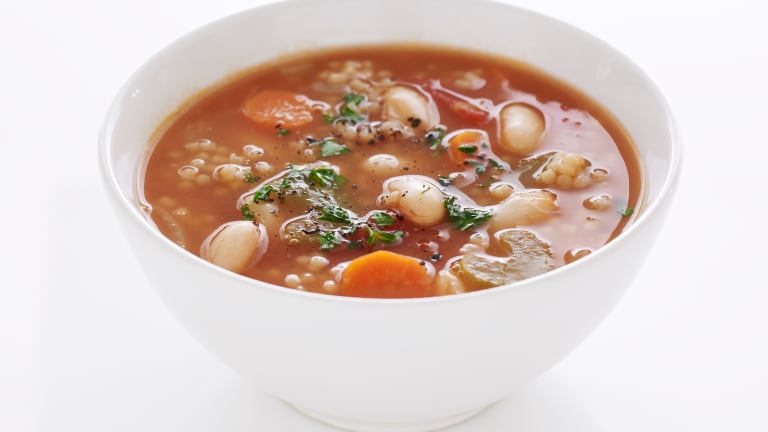 Winter Comfort Food
Never has there been a winter in need of comfort food as this one.  The freezing cold, the snowy days, the realization that COVID is not going away!  All we need is some warmth in the kitchen and in our tummies. 
Winter is comfort food season. It's the time of year that we want a dish that warms our hearts and soothes our souls.
I have a whole list of sentimental foods that fit the bill. They tend to be something from childhood, easy to digest, soothing and as easy as a pair of fuzzy slippers. They are home-style dishes and not complex "cheffy" recipes.
The great thing about comfort food is that it varies from culture to culture, person to person and day to day and everyone has their own dish compiled from family favorites.
For me, the comfort comes as much from preparing the food and smelling it as it cooks as much as it does from eating the actual dish. There is something very heart-warming about preparing food for myself and my family. No matter what the day has done to me with my crazy job, long drive home from work, traffic jams, winter weather and modern life in general, making a comforting dish heals the soul and invigorates the appetite.
One of my favorite dishes for Winter comfort food is Meatloaf
I like to make individual meatloaves instead of one big loaf and that way, everyone gets their own. I call it my Loaves of Love. The other advantage to individual loaves is that if you try to reheat a larger loaf, it tends to dry out. I like to make my meatloaves with ground beef because of the way beef stands up to the bold and tangy ketchup and I guess, it is what I grew up with and is most comforting.
The Meatloaves are glazed with my Homemade Ketchup and served with a mound of Olive Oil and Roasted Garlic Whipped Potatoes.
Now let's check out these gourmet comfort food recipes from Chef Jason Cohen for every night of the week.
Braised Lamb Shanks with Sweet and Savory Caponata
This is one of my favorite dishes because of the braising technique. The shank, a less desirable and inexpensive cut of the lamb, is slowly tenderized with deep flavors from the caponata.  The vegetables are cooked down very slowly, which allows all of the natural sweetness to be released. When combined with the brininess of the olives and the woodsy flavors of the rosemary, this dish becomes extremely balanced.
Butternut Squash and Leek Tortellini with Sage and Parmesan
I am completely obsessed with all pasta dishes. I love the simplicity that allows bold flavors to be on the forefront. The puree made from roasted butternut squash and leeks can be very rich, but is perfectly balanced with the acid from the lemon. I have made this dish kosher by eliminating the pancetta.  however, a good quality sea salt used with roasting the squash can achieve the same sweet and salty result.
Caramelized Turnips and Brussels Sprouts with Roasted Chestnuts
Turnips are one of my favorite vegetables, and they are very popular during the winter months. I believe that caramelizing them with light brown sugar is the best way to bring out their sweetness. Roasting the Brussels sprouts is the best way to keep them al dente. Finally, roasting the chestnuts with a high quality olive oil provides the depth of flavor that bacon would provide, and the dish remains kosher!
In the cold of the winter nothing is better then coming home to a warm, hearty and mouthwatering meal. The smell and taste of the various recipes listed are enough to make everyone forget the chill and gloom associated with winter, here are 10 more comfort food dishes you will want to cook this Winter. 
Mocha Brownie with Mocha Caramel Center
This is the ultimate brownie recipe especially for those who love the flavors of coffee and chocolate combined. The brownie is chocolaty and fudgy and the caramel is an original and delectable addition to the brownie. If you have no time or patience to make the caramel, try the recipe without the caramel.
The short ribs are cooked low and slow with an incredible combination of ingredients. When they are done, the meat literally falls off the bone. The smell and taste of this dish is glorious.
Sizzling sauce, gooey cheese and layers of pasta epitomizes comfort food.
This is a great recipe for a traditional mushroom barley soup.The earthy taste of mushrooms simmered in stock with barley and vegetables is perfect served on a cold winter day. Using dried mushrooms and its soaking liquid brings a depth of flavor to the soup.
Italian Style Meatballs and Spaghetti
These meatballs are a delicious and a welcome change from many meatball recipes which call for a lot of sugar and sweet sauces. In addition, these meatballs are not fried and come out moist. They burst with the flavors of Italy; tomato, basil and garlic.
Sesame Crusted Tofu Over Stir Fry Soba Noodles
This is a healthy recipe that packs a lot of flavor and texture. Using the water that the pasta cooked in is a technique used by many Italian chefs. 
Risotto is slow cooked Arborio rice, a very popular Italian dish that is featured on many menus in restaurants all over the world. The starch in the rice releases during cooking and makes a naturally creamy rich dish. It does take a while to prepare, so if you have time and patience and want to bring the restaurant experience to your kitchen, try out this delicious risotto. The risotto is great served with pan seared fish.
One more favorite comfort food is this Italian soup, simple and delicious all winter long. This is a flavorful, healthy soup that is easy to make. The soup freezes well and is filling and delicious; perfect for a cold winter day.