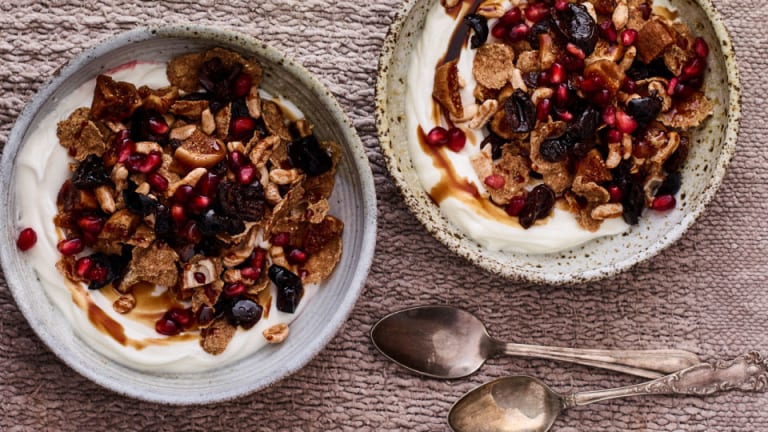 Improve your Gut Health This Year

More and more studies are revealing what Hippocrates knew more than 2,000 years ago, "All diseases begin in the gut". Gut health is a big buzzword right now and for good reason.
For years we have been neglecting one of the most important parts of our bodies, the gut. We have overmedicated, eaten excessive processed foods, lived with too much stress, and been exposed to environmental toxins. All of these contributed to a gut with too much damaging bacteria and a lack of good bacteria to fight for us. In fact, the latest research shows that hundreds of medical conditions are due to a leaky gut.
The gut is where digestion, absorption and elimination all take place. The gut also prevents harmful substances from entering our body. It's only logical that when the gut is off balance it will impact the whole body. Many people already feel the damage through heartburn, IBS, decrease in immunity to bacteria, viruses and increase in toxins.
While that may all sound ominous, taking proper care of our guts can avoid many such conditions from developing.
Thinking about you eat and being more mindful will make all the difference and immediately transform your gut health. Supplements such as Sovereign Labs Colostrum-LD®, foods with probiotics and fermented foods all work to improve gut health. 
We have teamed up with Sovereign Labs to provide our readers and exclusive, special offer of $25 off a startup supplement kit. CLICK HERE. 
Foods that Improve Gut Health  
1. Yogurt
Yogurt is full of probioitcs which increase helpful bacteria in the digestive tract; crucial to good gut health. 
2. Mango
The vitamins, minerals and fiber in mango prevent the loss of healthy gut bacteria. 
3. Sauerkraut
Fermented foods, like sauerkraut help maintain a healthy gut by keeping good bacteria alive. 
4. Turmeric
Turmeric is known as a super spice and helps regulate digestive hormones, promoting a healthy gut. 
5. Kombucha
The fermenting process of kombucha (fermented sweet tea) gives life to natural probiotics, which aid in promoting a healthy gut. 
LIKE THIS ARTICLE? CLICK HERE FOR 8 IMMUNITY BOOSTING RECIPES TO FIGHT THE FLU
Want articles like this delivered straight to your inbox? Sign up now for Jamie Geller's Weekly Newsletter.