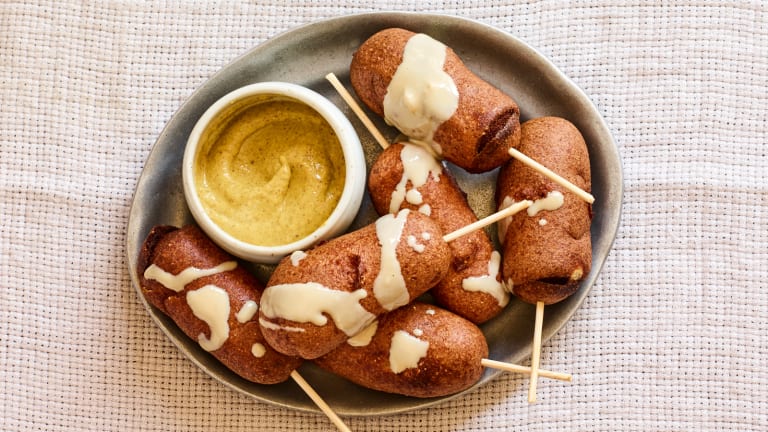 New Twists On Israeli Faves
Express yourself with new twists on Israeli favorites this month. 
Feast your palate on beef or lamb kofta, savory pargiot, and a Memphis favorite, The Holy Cow Falafel Dog, combining the staple Israeli sandwich with a Southern kick. 
These recipes are as unique as Israel itself, bringing together diverse flavors and textures, woven into the tapestry of tradition and Middle Eastern culinary customs.
I enjoy taking traditional dishes and turning them into masterpieces of unique flavor and robust texture. Adding cinnamon with basil gives these kabobs a contrasting sweetness and tartness which turns the beef or lamb into an Israeli delight.
Even those who don't typically like dark meat, will love these boneless, skinless chicken thighs, covered in apricot jam and mustard.  Few ingredients and simple to prepare.  
Who would've thought of combining the American Classic Hot Dog with a famous Israeli sandwich? Only a chef who thinks outside the box exploring the unique combination of wrapping falafel around a hot dog and frying it to golden perfection. The falafel dog, created by my mentor, Chef Shelly Ostrow of Holy Cow in Memphis, TN, is the perfect fusion of the foods from my hometown with my homeland. 
B'Tayovon.