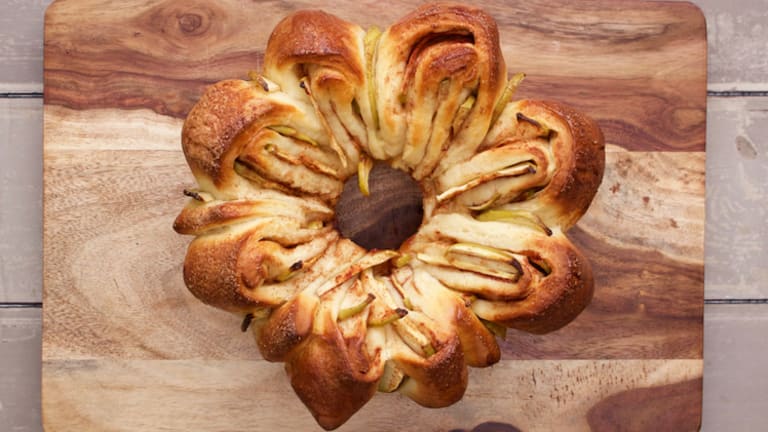 20 Ways To Stuff a Challah
If you haven't noticed we love challah around here.  We have 2 favorite recipes, Jamie's original 6-pound challah which is great if you want to try a few different stuffing ideas below.  As well as our super easy No Knead Challah, which requires very little work, but does take some planning (you have to start it 3 days ahead.  Both are tried and tested and have garnered hundreds of comments and review from all who have made them.  
And we know you love them too, challah is our number 1 search term and everything we do with challah is the most popular, so once you mastered our basic recipe, you can start to have fun with one of these 20 stuffed challah ideas below.  
First, check out how I stuff and shape this Sautéed Leeks and Spinach, simanim challah. 
Apple Stuffed Challah Popovers
Silan Stuffed Challah with Cardamom
Spinach and Feta Stuffed Challah
RUM RAISIN CINNAMON SWIRL CHALLAH
Cilantro Scallion Stuffed Challah Rolls
Pull-Apart Sweet Surprise Challah
Chocolate Chip and Halva Challah
Try one, try them all, and let us know which is your favorite.