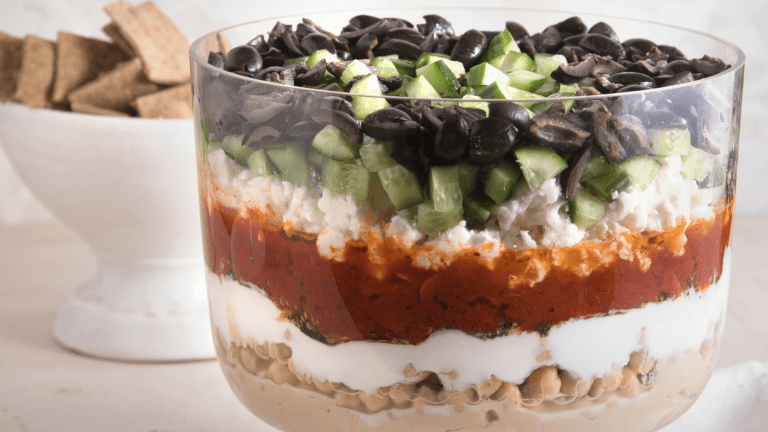 5 Ways To Layer Up Your Trifle Bowl
A trifle bowl might be one of those bridal registry gifts you really wanted and then 10 years later realized was still in the box, never being used.  Or maybe you bought to make that one trifle recipe and it has been sitting in your cabinet ever since. 
Today, I'm here to tell you to get that trifle bowl out and get it ready, there are more uses for this dish than you thought. 
First, what is a trifle bowl? 
A trifle bowl is made from glass so you can see through it and is usually made with straight sides,  straight bottom, and set upon a pedestal.  They come in large serving dish size and also small individual cup size.  
And, what exactly is a trifle? 
A trifle, traditionally, is an English dessert made with fruit, pieces of liqueur-soaked sponge cake, and custard.  Often some sort of jam was added as well.  Nowadays, at least in America, a trifle is usually layers of cake, pudding or custard,  and fruit, but we believe anything goes with a trifle.  
A trifle is the best way to make an easy dessert.  You can use storebought cake, fruit, and pudding and make it look gorgeous and taste as if you slaved for hours.  And you don't even have to include fruit, did you see the salted caramel brownie trifle above? 
But, there are more ways to use a trifle bowl than dessert. 
Anything that will look nice layered will work great in a trifle bowl. 
The beauty here is just layering different colored vegetables in a trifle bowl. EVERYONE oohs and ahhs over multicolored layers in a trifle bowl; don't know why it's so impressive and don't really care. This is one dish that's always a hit, without even turning on the oven.
You can really put any salad in a trifle bowl, this one has all the shawarma flavors. 
Any layer dip will be the most gorgeous edible centerpiece for your next party.  They also work well in individual cups. 
There are so many ways you can use your trifle bowl, we challenge you to use yours this week and let us know what you made.  We love to hear more creative ways to show off this bowl. 
If you don't have a trifle bowl yet, get yours here on Amazon.