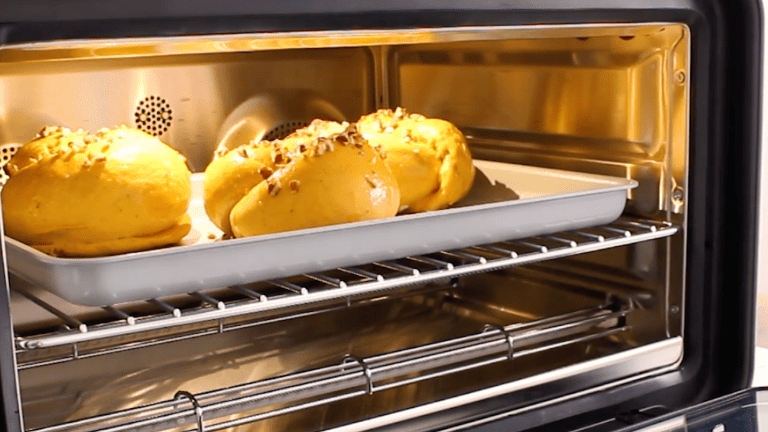 You Have a Smart TV and Smart Phone, What About Your Oven?

Have you ever wondered if you could be a better cook without learning anything new? Do you ever burn food because you get distracted with a million other things going on in your kitchen, whether it be the other dishes you are cooking, the screaming kids, or the device in your hand that is always buzzing for attention? Maybe it's time for a smarter way to cook.
The June Smart Oven, one of the smartest ovens we've ever seen can make anyone a better cook. Even (insert name of relative who can't cook to save his/her life). Maybe you're just starting out in the kitchen, newly married or living independently. Whether you don't know a spatula from a saute pan or you're a gourmet chef with years of experience, you will love the features of this smart oven.
The June Smart Oven is a space-saving kitchen companion that combines 12 appliances into one. It can air fry, dehydrate, slow cook, stone-fire pizza, grill, prof, convection cook and bake, broil, roast, reheat, toast, and keep warm.
For Shabbos and holidays when your oven is overloaded and overworked, just like you are, the June Smart Oven is an absolute lifesaver.
When you want to cook certain recipes that require more precision / specific cooking temperature or settings -- fish, desserts, bread, the June Smart Oven makes the hard stuff look easy.
If you want to keep sides and desserts pareve, or need to make a fish dish and your oven real estate is already occupied with brisket or a whole turkey or some other slow-cooked/slow roasted/slow braised meat, the June Smart Oven is a lifesaver. Even if there is oven space, and even if the cooking temp will work -- it's a dream to be able to keep specific dishes pareve.
June's food thermometer ensures that your food is cooked to perfection every time. It preheats faster than other ovens and maintains an even temperature for better baking.
The June Smart Oven comes with a companion app where you can use your smartphone to set your oven, watch live video of your food cooking, and be notified when your meal is ready. The app also has easy step-by-step video recipes to guide you to perfect meals.
The June Smart Oven is the perfect countertop appliance to get your kids helping in the kitchen. It actually makes cooking look easy, and is a breeze to clean.
You can use the June Smart Oven in addition to a standard oven but for singles, newlyweds and empty nesters it may be the only kitchen device you need.
Get the recipes for our Pumpkin Challah Knots, Air Fryer Sufganiyot and Laffa with Zaatar.
Use coupon JEWLISHJUNE50OFF to save $50 on the Premium or Plus bundles.