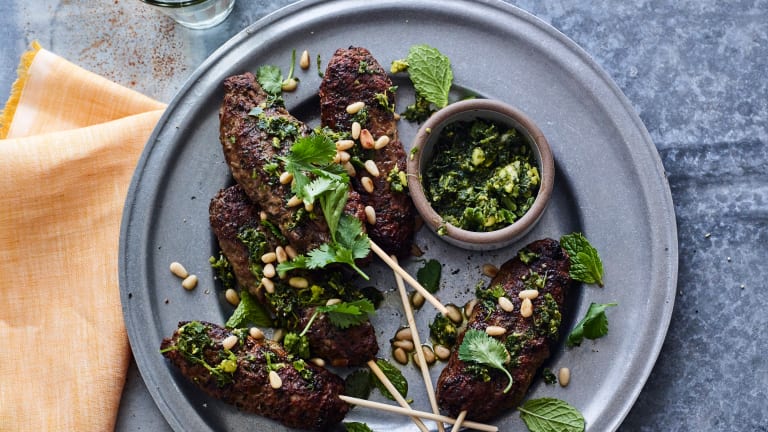 A Refreshing Summer Shabbat Menu
In Parsha Balak, we learn how Balak, a Moabite King, selects the prophet Balaam to curse the Jewish people and how Balaam experiences the mysterious ways of Hashem when he and his talking donkey witness an angel standing in the road, with a sword drawn. We are also drawing our swords this week (or at least our skewers). Our Shabbat Menu offers a taste of mint.  These Mint Chutney kabobs are perfect on or off the grill and you can use the same chutney to make the perfect quinoa side. 
THE WEEKLY CHALLAH
Summer is in full swing, so let's start with a cool as a cucumber gazpacho soup.  The best make ahead first course. 
The main course are these delicious kabobs on skewers made with lamb, but any ground meat will work, because the secret is in the sauce. 
The secret sauce does it again in the perfect side of quinoa. 
Add some change of color with these roasted tomatoes, another perfect addition to this Summer Shabbat. 
Try your hand this light and creamy South American dessert, with a caramel taste and a smooth texture, you will love the simplicity of this dessert.