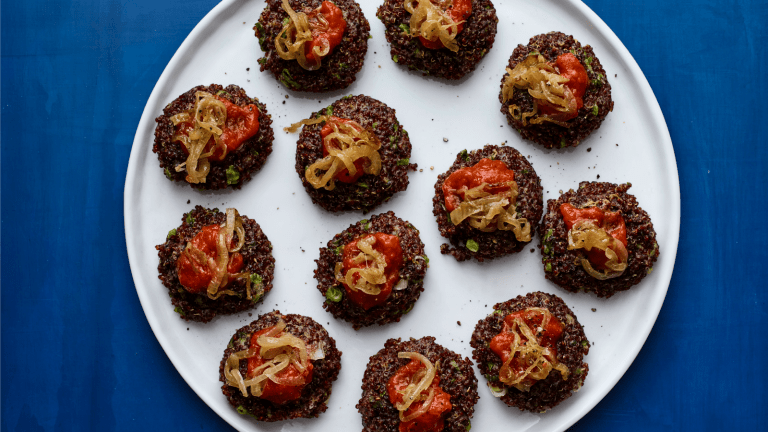 8 Easy, Low Carb, Seudah Shlishit, -Third Meal-, Recipes
The third Shabbat meal, aka Seduah Shlishit, is one of the most challenging. Between cooking for Shabbat dinner and lunch, eating a heavier lunch than usual, and not being able to reheat food leave us with limited options for the third Shabbat meal (or dinner) that becomes an issue during the long Shabbat days of the summer.
The following recipes are easy enough to make, can be made ahead and served at any temperature and are great entertaining recipe ideas. 
Related: 18 More Sedah Shlishit Recipes
A wonderful, superb, and excellent way to serve avocados as either an appetizer or part of brunch or luncheon. Low-cal, low-carb, high style.  
A charcuterie board is an easy way to impress family and guests for any family gathering.  
These gluten free patties are a wonderful base for almost any topping. 
Use high protein pasta or halve the amount of pasta and double the chicken to make this meal low carb. 
Use tofu for pareve meals and chicken or chopped steak for meat meals. 
This concept is really fun and easily customizable to the ingredients you have on hand. 
Serve this healthier tuna salad with leftover challah, pita bread or crackers. 
Imitation crab meat, also called Kani, is what kosher sushi chefs use for  Japanese rolls and recipes that call for crab and is made from a variety of cooked white fish. It can be found in the freezer section of your kosher supermarket.