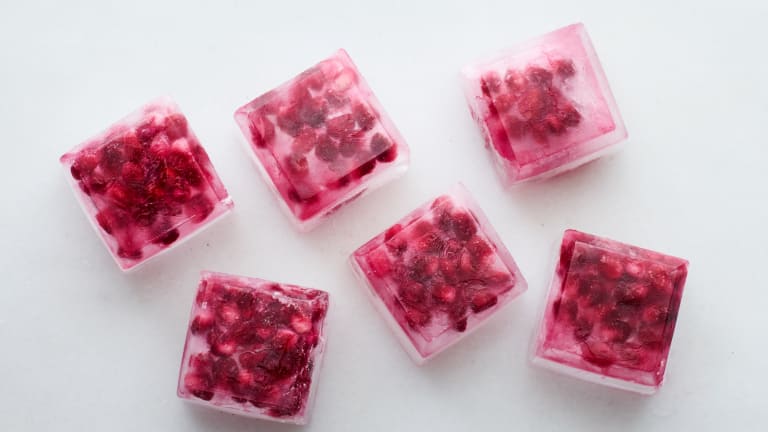 Edible 10 Plagues
This article has been updated with ideas and contributions from the community and the comments below. Please keep sharing your ideas. 
I was talking to a friend about some fun new Passover seder ideas and we started to talk about edible makot or plagues.  What better way to liven things up and have some fun with the kids then to make the ten plagues into edible sweets or snacks.  
Keep sharing your ideas for seder fun in the comments below. 
Blood
You could just make red jello from a package and cut into cubes or put into clear classes to symbolize the water that turned to blood as the first of the ten plagues or you could make this goblet of water that turned to blood for the Egyptians, but not the Jews. 
Frogs
Get a frog cookie cutter and make everything from Sugar Coated Marshmallows to frog kiwi or honeydew cut outs.

Lice 
Buy some dark chocolate Nonpareils to symbolize lice.
Wild Animals
You could buy some wild animal cookie cutters and make Passover cookies or you could make your own healthier edible wild animal.  All you need is some babaganoush, black olives for the eyes, nose and whiskers, mushrooms for the ears and pepper slices for the mane. 
Disease of Livestock 
Take some homemade or store bought marzipan (almond paste), roll it out and use cow cookies cutters to cut out the shapes.  Splatter with some melted chocolate and if you like put some red marks to indicate the disease. 
Incurable boils 
Try some boiling tea in a glass pitcher or drops of dark vinegar in light oil like the picture above.
Hail
The hail was set to be like cubes of ice with fire inside.  For our edible hail we put fresh pomegranate arils inside our ice cubes.  Luckily they taste great inside your water too. 
Get our 3 step no mess process for seeding pomegranates. 
Locusts
All you need are some Israeli pickles and toothpicks for this one. 
Darkness
Give a sneak peek to your ultra dark, chocolatey black out cake for dessert to represent the darkness plague. 
Death of the First Born
Even with the updates and all the suggestions below there was nothing I felt strong enough about to create and photograph, so for this last plague you are on your own. 
If eating your plagues is not your thing don't miss our Makot Matching Game