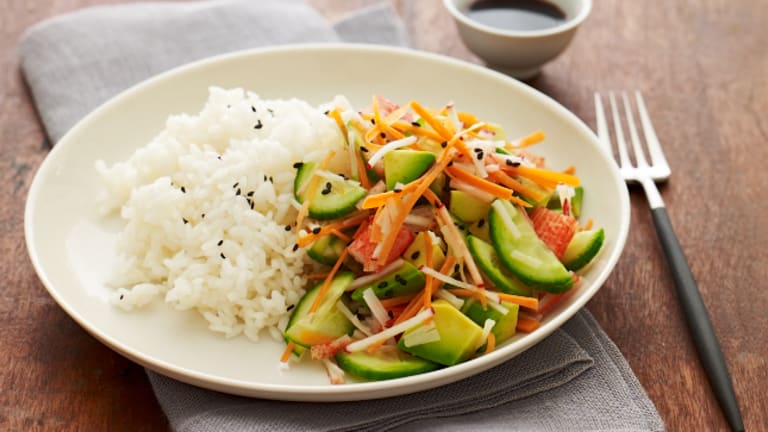 Lighter Summer Shabbat Menu
Reuven, Gad and ultimately half of Menasseh petition for land east of the Jordan River -- prime grazing land -- as their inheritance. You can understand the harsh reaction of Moses, but they bravely agree to fight with their brethren to conquer the Promised Land, and Moses relents. There must be something remarkable about this pastureland to lead the tribes to forsake the Holy Land.  This week, with a nod to the other half of the Jordan, we've got a menu your family will love. 
I love this refreshing salad that is easier than rolling your sushi. 
GARLIC MARINATED STEAK WITH ONION JAM
Garlic marinated steak with onion jam is so perfect for your Shabbat meal, easy and delicious. 
The almond butter in this salad makes it so tasty and creamy you will love it alongside your meat. 
Stay cool with a cold refreshing fruit bar for dessert.