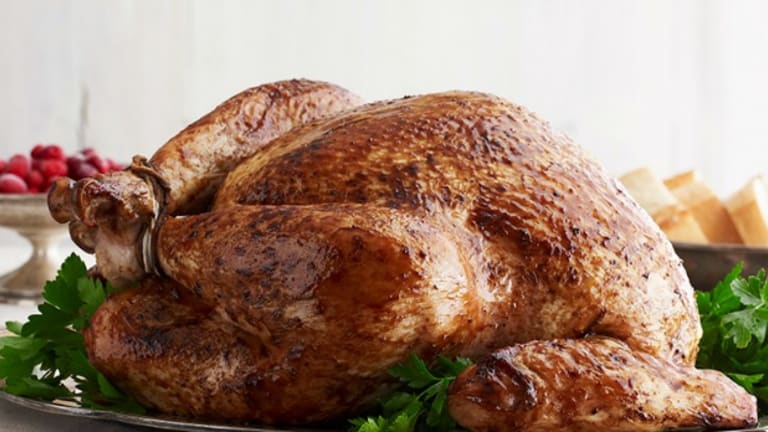 Planning Your Thanksgiving Menu
Most other food and recipe websites are doing countdowns to Thanksgiving, we save ours for Passover (you can sign up for Passover countdown here).  For everyone else in the world, Thanksgiving, celebrated with a multi-course extravagant meal, is a big to do and requires lots of planning.  For most of us, Thanksgiving is a piece of cake (or maybe pie).  After three day yom tov holidays all throughout October and the cleaning and prepping it takes to celebrate 2 Passover seders, we (I) revel in a day where we can actually cook food the day of serving.
Sure it is still nice to make somethings ahead and sure it is still helpful to plan, but to all you Jewish hosts and hostesses out there, I just want to say,
YOU GOT THIS!!
For the last several years, I have had the pleasure to take Thanksgiving off.  My sister in law has taken it on and I just get to bring something.  So that leaves me itching to help others.  Here are some planning tips and recipe ideas for the whole Thanksgiving meal.
In my family there are usually several family members traveling in, so we start early with snacks and apps.  You can read about my sister in law's early dairy traditions, in this article Recipe Ideas for a Thanksgiving Pre-Party.  For something simpler, I recommend a vegetable platter with some fun flavorful dips.  It is easy, healthy and a great way to tide people over while the turkey is cooking.  Try a Walnut Spinach Pesto combined with the miso dip you can find in this  Lavash Chips and Dips.  For ease you can always just set out pita and hummus, chips and salsa and guacamole, it's okay to head to your neighborhood supermarket, like Winn-Dixie for help and save the heavy lifting for the meal.
It is hard to imagine a Thanksgiving without a turkey, Jamie shares here recipe for Sour Mash Whiskey Glazed Whole Roasted Turkey from the Joy of Kosher Cookbook.  Get tips for cooking a turkey in our Turkey Roasting Guide. Now that we have the turkey out of the way it is time to get started on sides.  For some people Thanksgiving is all about the sides, you probably have a few standbys, but even those can be jazzed up if you so desire.  For the stuffing, mix in wild mushrooms, apples, and/or kosher sausage. For the mashed potatoes try using coconut milk or mixing in some roasted garlic. For the cranberry sauce, use fresh cranberries and mix in some nuts and orange zest.
Then move on to some new side dishes.  Try Honey Pumpkin for a healthy, easy, colorful side dish.  Try this Non Dairy Beet Green Casserole for a variation on green bean casserole and use the beets to make Wild Rice with Carrots and Beets.
I also like to suggest a nice big salad is always great too, try Salad with Roasted Garlic Dressing and Toasted.  Any salad will do, just gives you something healthy to snack on during a long meal.
Finally for dessert, make a big batch of pie dough or buy frozen shells and you can easily throw together a variety of pies.  We have a ton of recipes, consider Caramel Pear Lattice Pie, Pecan Pie, Pumpkin Pie or even these fun Pumpkin Pie Fries.
Hope you have a wonderful Thanksgiving, if you need any more tips or advice, I am here to help, just post your questions in the comments below.
This post is part of a partnership with Winn-Dixie and their support for the kosher community.  Visit Winn-Dixie.com to find a store near you.