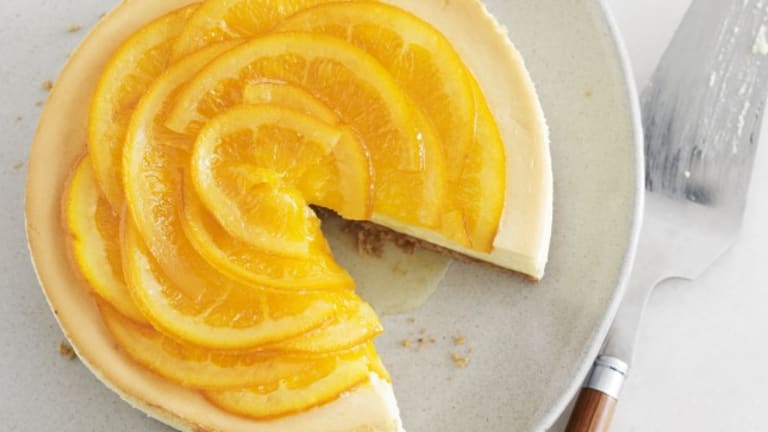 Top Kosher Cheesecake Recipes for Shavuot
Shavuot doesn't have to be exclusively cheesecake and blintzes, but just in case you're looking for a great kosher cheesecake recipe, here are my favorites plus some background.
Cheesecake is one of life's greatest pleasures, but there are many different ways to make this classic dessert. 
Italians make cheesecake with sweetened ricotta cheese (some flavor it with honey and bay leaves) while the French favor a thin version lightened with Neufchâtel cheese and gelatin. Greek-style features mascarpone or mizithra, a flavorful Greek cheese similar to ricotta, but drier.
Within America, the two most popular kinds of cheesecake are New York style, an extremely rich and smooth version made from cream cheese, heavy cream and egg yolks, usually baked in a graham cracker crust; and Chicago-style, which has a firm outside and light, creamy interior due to sour cream added to the cream cheese batter, and typically baked in a shortbread cookie crust.
Recently Japanese cheesecake made the internet rounds and it is a lighter, fluffier cheesecake. While in Israel you can find Cheesecake all year round at all the breakfast buffets, mainly characterized by the special sour cream like cheese that is used.  Finally, there is also no-bake cheesecakes, which are mostly made from cream cheese and leave out the eggs, not very traditional, but easy and nonetheless delicious.  
Why now? It's almost Shavuot. The tradition is to eat dairy on Shavuot and we have over 2,000 dairy recipes for you to browse, but no Shavuot is complete without:
CHEESECAKE
Top 10 Cheesecake Recipes
Happy Shavuot!