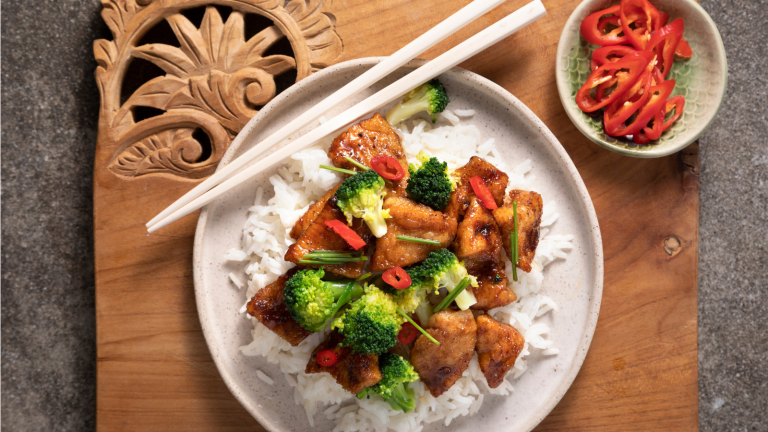 A Chinese Purim Seudah Menu
Looking through all the Purim menus we have shared over the years, Italian, Mexican and the ever-popular Persian, I was struck by the absence of a Chinese menu. How could I have let that happen!! 
Not only do I love to cook and eat Chinese to the point that I make a Passover Chinese Seder that is on permanent repeat from my guests' requests, but also because I spent every Seudah growing up at the local Kosher Chinese place.  We didn't go out to eat very often when I was little, mostly because there were very few kosher restaurants near where I lived in Florida.  Hard to believe I grew up near Boca, which now has an abundance of kosher options.  So, those special meals out for Birthdays or for Purim are fond memories.  Nowadays I much prefer cooking for my family, maybe a few friends and celebrating in the quiet of our home rather than an overcrowded restaurant.  I can't wait to share my memories with my kids with this easy to make at home Chinese menu.
PU PU PLATTER
I was thinking it would be fun to start with a Pu Pu Platter using a sterno to cook our food like they do in Chinese restaurants, where they serve the food par-cooked and everyone gets to heat the food themselves. We could make these Asian Chicken Wings, Beef and Mushroom Egg Rolls, and something on a skewer, maybe these Walnut Crusted Chicken Fingers.  FYI the pu pu platter and sterno can also be used to serve DIY S'mores, but that's for another time. 
While we are waiting for our platter to heat up I would serve my hot and sour soup. 
SWEET AND SOUR CHICKEN WITH RICE
Everyone loves a Chinese dish that is breaded, fried and sauce.  Like this sweet and sour chicken and this Sesame Soy Beef Stir Fry or this General Tso's Chicken with some steamed broccoli.
VEGETARIAN CHINESE
It is always good to make something for vegetarians that everyone else can also enjoy.  Try the tempeh with extra Ginger Sesame Green Beans.
It can't hurt to have a little lo mein to go around.  All this food makes great leftovers too!
DESSERT
Last, but not least, the ultimate hidden food, the Fortune Cookie - make your own or stick with traditional Hamantaschen.