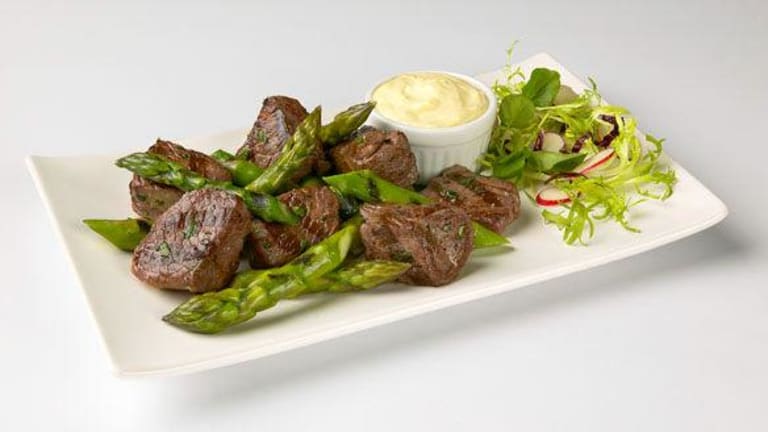 A Summer Party Menu
Later this Summer I will be heading to North Carolina to spend a week at the beach with my two siblings and their families.  I have never been to North Carolina and I haven't shared a home with my brother and sister for almost 20 years (OMG, where did the time go?).  So I am excited to have this quality time, but a bit nervous and we have a lot of meals to plan for and we want every night to feel like a party.  The best part of renting a house together is we can put the kids to bed and enjoy quality grown up time with lots of food and drinks.
While I am planning I thought I would share some Summer menu ideas with all of you.  I hope you are all entertaining and enjoying company as much as you can in a more casual way then when the holidays come in, so here is my first Summer menu idea, let me know if you want me to share more in the comments below.  And if you have any tips on surviving (and enjoying) a week in a beach house with 13 people let me know.
I love frozen drinks.  Although I am starting to get into traditional cocktails, Summer time heat is a lot more enjoyable with one of these in your hands.  This recipe for the Israeli Limonana can be served as is when the kids are around, but it is equally good with a shot or two of rum.  Swap the lemon for lime and you got a frozen mojito (my drink of choice).
My sister told me she wants us to have happy hour every night, so along with our frozen drinks we need some finger foods to snack on.  I love Italian Antipasto, it can be made meat or dairy (just swap salami for cheese).  If I stick to the veggies I can really indulge, I might also pick up some variety of pickled vegetables to whet our appetites, I am also recently obsessed with these Roasted Chickpeas Snack.
We are planning to grill most nights and since I don't have a grill at home this is very exciting.  I really love Asparagus and Lamb on the grill, if I can't find it at a good price though I would make this simple dish with beef.
I have always wanted to grill a whole butterflied chicken, but if I can't pull it off for some reason, the herb and lemon sauce in this recipe would work perfectly on chicken pieces and I know the kids will want drum sticks.
We also have a not-so-strict vegetarian in the group so I think we can make these Grilled Pizza with Eggplant and leave out the ground beef. I can't wait to grill some pizza.
For dessert I am thinking a different grilled fruit every night, pineapple, peaches, mangos and even watermelon and a batch of my favorite biscotti.  They are super easy to make, yield a large batch and don't go bad.
Are you having any Summer parties?