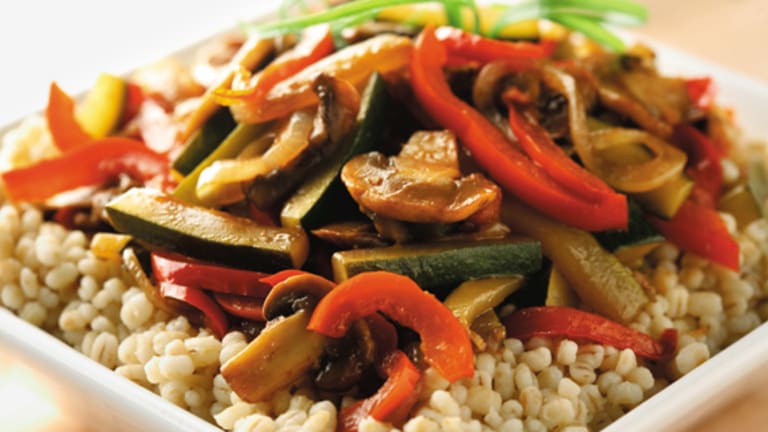 Bring On Spring Shabbat Menu
In Parsha Emor, we survey the cycle of our Jewish holidays, from Passover to Shavuot, Rosh Hashana and Yom Kippur through Succot. Now that we are literally counting the days until Shavuot when we commemorate the giving of the Torah at Mount Sinai we are reminded of the "omer" barley offering brought in the days of the Temple and referenced in this week's portion. This week we enJOY our barley. 
Instead of the heavy cream that is optional anyways, feel free to use some non dairy sour cream or chilled coconut cream. 
Beer and barley go well together, so this simple chicken is perfect. 
BARLEY WITH CARAMELIZED VEGETABLES
A wonderful side dish filled with veggies to flavor the whole grain barley. 
One more vegetables, because why not and doesn't it just scream Spring. 
STRAWBERRIES WITH PISTACHIO CREAM
End the meal with a pistachios and strawberries, the cream made from almonds sounds hard, but is made easy with a good blender.  If you don't have one, just sprinkle some pistachios over the strawberries.