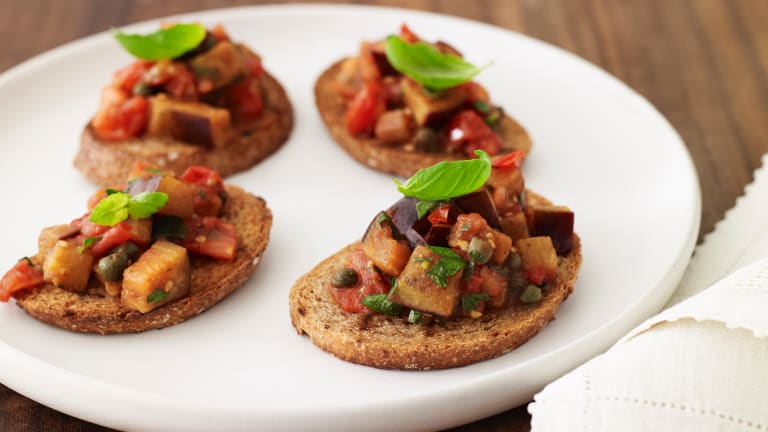 Mother's Day Buffet Brunch
Sunday, May 9, 2021 is Mother's Day. 
It's time to celebrate that special woman in your life. You know -- the one who gave birth to you, knew just how to apply Band-aids and get-well kisses; put up with your teenage pouting and didn't even snicker when you wobbled around in your first high heels.
Here's a little story about my Mom.  As you well know, my mother has some sort of inborn allergic reaction to the kitchen, which she almost certainly passed on to me hence my love for all things quick when it comes to cooking. But I have to say my mother is a sheer genius when it comes to salads both of the fruit and veggie variety.
I take her lead and choose unusual and/or tropical fruits when it comes to fruit salads—I cut them up and dust with some confectioners' sugar for that tropical island feel. Mom goes for glamorous greens, too, and somehow they always taste special. She swears it's her salad bowl—a big, wooden thing that seems to bring the flavor out of a simple blend of mixed field greens, fresh garlic, salt, olive oil, and a bright squeeze of lemon. So simple, yet superb. Every time I make a salad that gets oohs and ahhs, I think how lucky I am to have inherited the salad queen's DNA. Ironically, I am equally lucky for her lack of culinary interest, without which I never would have a kosher kitchen career today.
So if you want to give Mom a day to remember, make a super buffet brunch in her honor! Make it big and festive, boisterous and fun, full of people celebrating your wonderful mom.
The second Sunday in May is coming up fast, so you need to prepare now. Send out the invites or make those phone calls today, while you're thinking of it. Next, it's time to plan your menu. (That's where I come in.)
And since spring is full bloom, let the beautiful colors and fragrances of fresh flowers abound at your table too. Let's give Mom a dazzling and delicious day that says "We love you!"
Choose from these 3 buffet options or mix and match to create the Mother's Day brunch of your dreams, salads, fish and desserts!
FABULOUS FISH BUFFET

• Leek and Baby Spinach Soup
• Wonton Chips with Edamame Dip
• Cold Smoked Fish Salad
• Smoked Salmon and Goat Cheese Bruschetta
• Baby Spinach and Portobello Mushroom Salad
• California Avocado Salad
• Long Grain and Wild Rice Salad
• Avocado and Seared Tuna Steak Salad
• Fish Fusilli
• Spinach and Feta Fish Bites
VEGETARIAN BUFFET

• Mango Strawberry Soup
• Papaya Guacamole
• Eggplant and Tomato Crostini
• Potato and Goat Cheese Triangles
• Roasted Asparagus Salad with Citrus Dressing
• Asian Salad with Carrot Ginger Dressing
• Winter Citrus Salad
• Party Pinwheel Finger Sandwiches
• Spring Pasta Primavera
DESSERT BUFFET

• Home-made Chocolate Fondue – with fresh fruit to dip
• Low Fat Lemon Cheesecake
• Strawberry Shortcake Trifle
• Pavlovas with Lemon Curd Whipped Cream
• Molasses Spiced Bundt Cake
DRINK STATION
• Sparkling Lemon Cocktail
• Wild Blueberry Daiquiri
• Crowd Pleasing Punch
• Mimosa