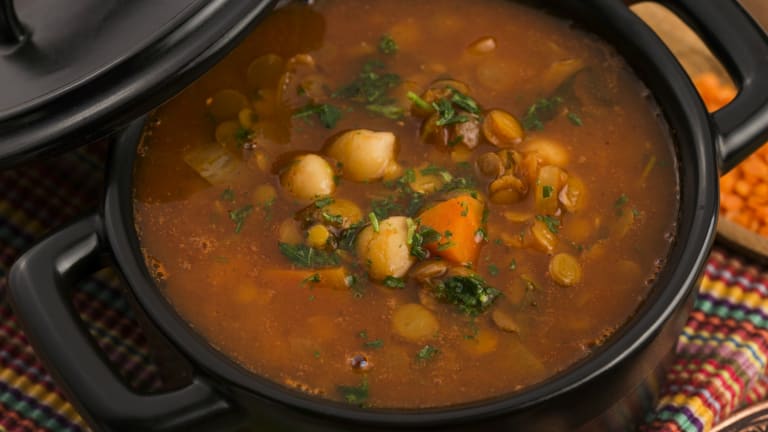 What You Should Cook For Someone Who Just Had a Baby
One of the really nice things about being part of a community is the way people rally around each other with help during times of need.  When someone has a baby they are overwhelmed with new responsibilities and getting dinner on the table for themselves and/or the rest of their family is not an easy task.  Take-out food can be expensive and not so healthy.  The nicest thing we do for each other is bring food over so that new families have an easier transition.  
I always assume that the most common foods others bring are lasagna, meatloaf and baked chicken.  All of these meals are great choices, because they are easy to make in bulk and they freeze and reheat well.  
MORE: You've Been Asked to Cook Meals for a New Mom
I like to focus on foods that are healthy and where there is something for everyone.  I once brought a family a fairly spicy chili, which the parents loved, and made sure to include some corn bread for the kids who I was told were picky.
MORE: Short On Time Recipes to Make Your Life Easier
I also always like to bring over a little something sweet that can work for dessert or breakfast, usually my Multigrain Muffins or these Pumpkin Chocolate Muffins.  They are always a big hit. 
MORE: What You Need to Know About Health and Pregnancy
If I was asked to bring a meal over today this is what I would make:
Protein and iron are important for a new mom and this soup has it all, plus it has universal appeal. 
MORE: 10 Healthy Meals and Worth-It Desserts
A favorite healthy kugel that can be eaten as a bite size snack whenever desired. 
What do you like to bring to new parents? 
Want stories like this delivered right to your inbox? Sign up now for our *free* JOY of KOSHER Newsletter.