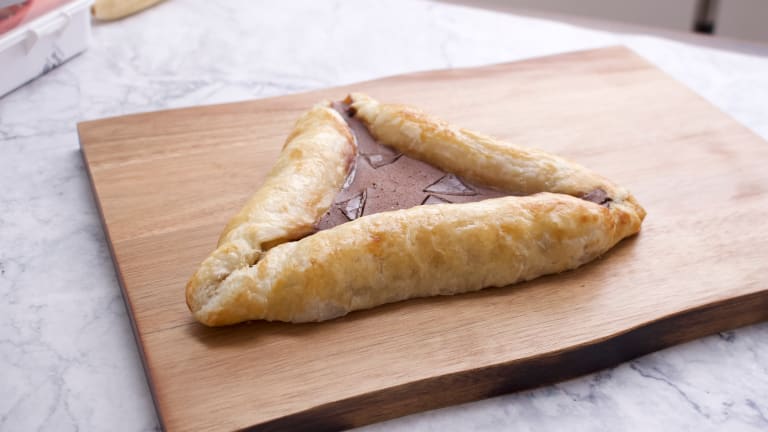 Giant Jewish Desserts
Go big or go home!
Sometimes we like to go mini, but sometimes we like to go big.  Check out these amazing ways to turn normal desserts into giant indulgences/goodies. 
In addition to our favorite little triangular cookie, it's time to make a giant hamantaschen.  This is made with puff pastry, bananas and chocolate and everyone gets a slice. 
Instead of a small rolled cookie it's time to try a large rolled version of this Jewish pastry.  We filled it with chocolate but you can go with cinnamon and sugar or jam, the only question is do you want a middle or an end piece? 
Ok so it's more of a black and white cake, but it's still really good and there's enough for everyone to get a piece of their favorite side.  
Giant Chocolate Chip Cookie Tower (gluten free)
These cookies just happen to be gluten free (and Kosher for Passover), we make them giant and spread some ganache between layers of delicious cookie to make a towers, but you can also just enjoy the cookie. 
Bite sized macaroons are easy and delicious but a giant macaroon is fun too and is more elegant to serve for dessert.