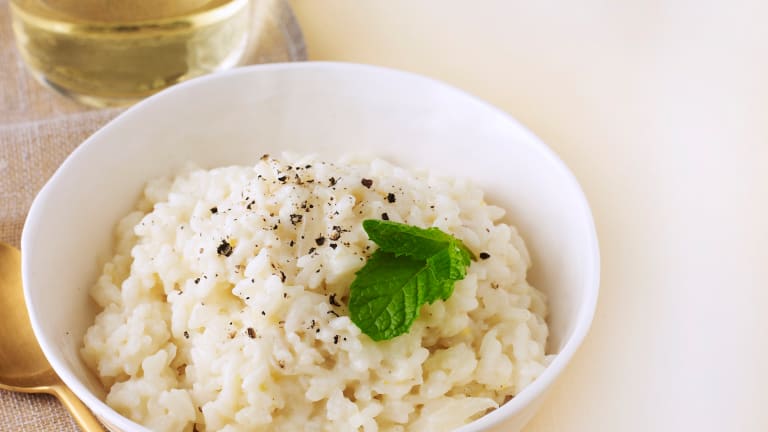 19 Ways To Make Risotto
What Exactly is Risotto? 
Risotto is a traditional Italian rice dish made by cooking with broth until it reaches a creamy consistency.  Traditionally made from a short-grained, starchy variety of rice called Arborio rice with love and care on the stove.  However there is more than one way to make risotto and we have found all the best ways to make this delicious dish. 
A properly cooked risotto should be soft and creamy, not runny or gummy.  The original method to cook perfect risotto requires you to stand over the stove stirring and slowly adding broth as it cooks for about 20 minutes, but we have found both the pressure cooker/Instant pot and the oven can produce perfectly cooked risottos without all the focused attention. 
We have also discovered that risotto can be made with other grains and even pasta. Browse through our variety of risotto recipes and find your favorites. 
19 Recipes For Risotto
Risotto is best served warm as a side dish to meat or fish or even a vegetarian entree with a salad or roasted vegetables on the side. 
Which ever recipe you choose make a double batch.  Leftovers make the best Risotto Balls.