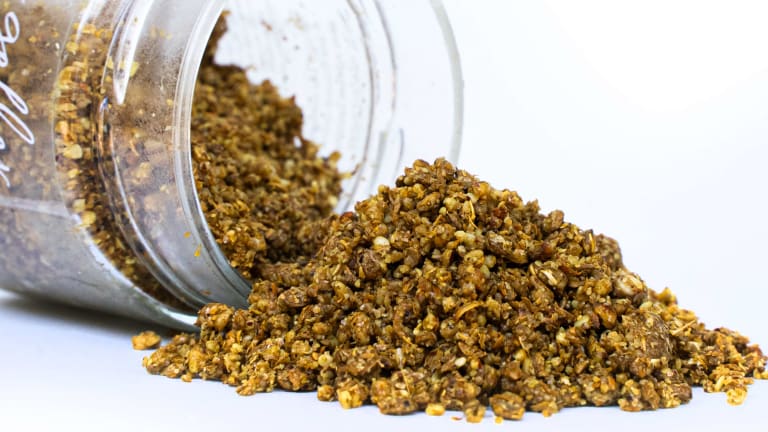 What Is Dukkah?
Dukkah is a Middle Eastern spice blend made of a mixture of nuts and spices, but the exact blend will vary from person to person and place to place. 
Where is Dukkah from?
A few years ago Trader Joe's offered their own version of dukkah and the internet was abuzz with all the possibilities of this new find.  It adds flavor and crunch to everything.  It  can be used by simply mixing with olive oil and dipping your bread or in more complex recipes to coat your chicken or fish for tons of flavor and a delicious texture. 
What is in Dukkah?
The latest addition to the Jamie Geller Collection is our Hazelnut Dukkah.  This crunchy spice mix invokes warmth with coriander and also provides lingering aromas of hazelnuts and sesame seeds. Simple, rustic, flavorful and attractive. Made from roasted hazelnuts, roasted sesame seeds, coriander, cumin and sea salt, the latest spice blend is vying for favorite. 
How to use Dukkah? 
Mix some into your challah and sprinkle some on top for an easy change up to your Shabbat meal.  Add to your breadcrumbs for schnitzel or fried fish or even use it in place of bread crumbs for a light coating.  Flavor veggies, add to salad, top your hummus, there are so many ways you can use dukkah.  Get the Jamie Geller Hazelnut Dukkah here. 
Recipes with Dukkah