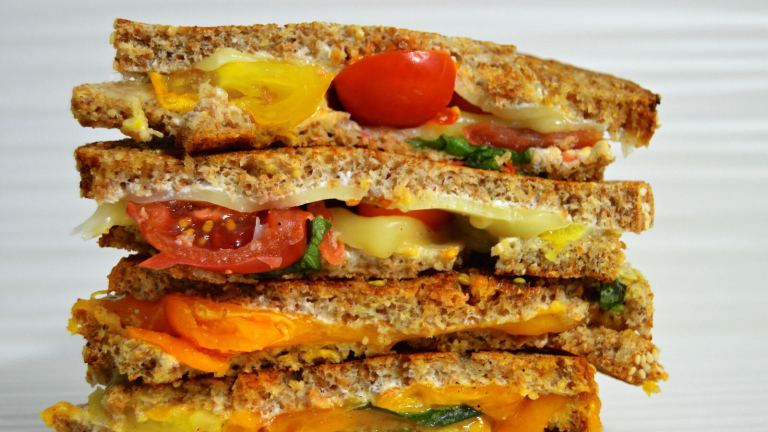 Cookbook Spotlight: One Pot, One Pan
What happens when a couple of seminary girls skip class to make chocolate cookies in a microwave?  
The creation of a One Pot One Pan, cooking 101, cookbook filled with classic recipes made simple enough that all their friends in and out of seminary can easily recreate. 
Those two seminary girls are Devorah Kahan and Rachel Moskowitz.  
Devorah has been a friend and intern of ours for a long time and we are so proud of her accomplishments.  She has a passion for cooking and loves food photography.  Devorah prefers eating healthy and enjoys recreating classic desserts into delicious, healthier masterpieces. 
Rachel is a cookbook author, recipe developer, and all around food enthusiast. She is also a professional web developer and designer. When she's not caught up in code, she enjoys dreaming up new recipes and loves to experiment in the kitchen. 
We got a chance to learn a bit more about Rachel and Devorah, the inspiration for the book and more. Keep reading and scrolling so you don't miss a chance to try your hand at their first recipe. 
What inspired you both to write this cookbook?

It all started one afternoon in seminary. We were standing in the kitchen eating an experiment (chocolate chip cookies in a mug), and we started talking about how crazy it was that cooking was so foreign to some of our friends. Right there during that conversation is when this cookbook was born.
Do you feel the cookbook is particularly geared to those in seminary or college just getting in their own kitchen for the first time and how did you address them specifically?

This cookbook is for everyone! We did start off as a cookbook geared towards younger cooks because that was the stage of life we were in and we wrote for our peers. However, as we grew, the book grew with us and expanded to include cooks of all ages and stages. 
This cookbook does help more novice cooks as it includes tips and tricks they may not have learned before as well as charts for oven conversion between Fahrenheit and Celsius as well as different measurement conversions. 
Though, the recipes are something everyone can enjoy!

You both dedicated this cookbook to your Mothers, can you both share your earliest memories of cooking with your mom?

Rachel - My first memory with my mom in the kitchen is actually the first time I made a cake by myself. I was so determined to do it all on my own and I remember my mom hovering in the background to make sure I didn't hurt myself. Yes, it was a Duncan Hines mix but I remember how proud I was of it. I also remember how proud my mother was to serve it on Shabbos and say Rachel made this cake all by herself!
Devorah - It's hard to pinpoint one specific memory with my Mom in the kitchen because we were always in the kitchen together. She always let me lick the spoon after baking, and I loved to be involved in everything especially stirring pots on the flame. She never needed a recipe and always taught me the most important ingredient was love.
Did you ever feel keeping all the recipes to one pot one pan was limiting you?

There is an endless amount of recipes that can be made with very little utensils. One Pot One Pan actually kept us focused and gave us a direction. Of course, there were times we wanted to include more complicated recipes but those will always be in our back pocket! 
Were there any favorite recipes that didn't make the cut?

Any recipe that required a lot of equipment did not make the cut. Two personal favorites were spinach, broccoli, and jalapeño soup and a pesto chicken, guess you'll have to wait for our next book for those.

How did you divide the work on this cookbook?

In the beginning, we started with Rachel doing the graphics and Devorah working on the food. But in the end, both jobs just merged and we both had our hands in everything!
What influenced most of your recipe development?

Foods we grew up on and foods that we love to eat really influenced us. We wanted our love for the food in the book to be very apparent. We played with twists on classics and tried to keep these tried and true favorites close to their roots.

Can you share a few recipes with us and tell us a bit more what you love about them.

Back in seminary we used to have parties surrounding the sandwich maker. A lot of girls did not enjoy the food provided to us so we all made sandwiches together. This is a healthier take on the classic and we love that it is totally customizable from the bread to cheese to the veggies!
And it wouldn't be nice if we didn't share the recipe started it all!
Chocolate Chip Cookie in a Mug
Mug cakes were all the rage when we started to write our cookbook and with little access to an oven and little time, this recipe came in handy more than once. We still go back to it whenever we want a sweet treat in hurry.  
Both recipes are are for one serving but can be easily scaled up as needed.  
Order One Pot One Pan from Amazon now.