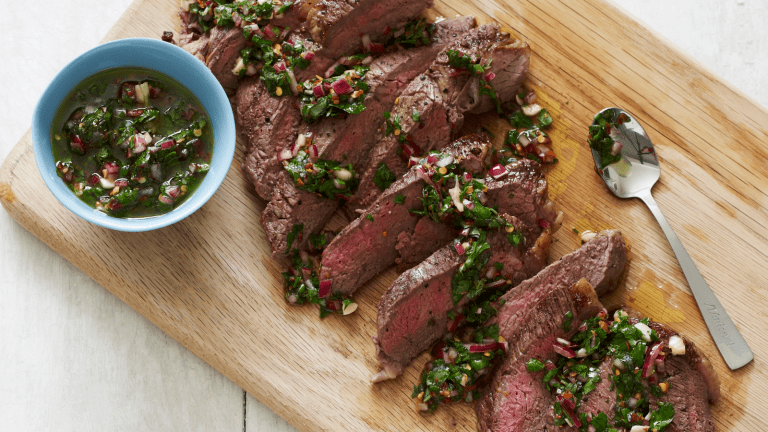 What Is Chimichurri and How To Use It
I was first introduced to chimichurri about 12 years ago when I traveled to Argentina.  Buenos Aires is a mecca for kosher meat restaurants. In fact it is the only place outside of Israel where you can find a kosher McDonald's. Argentina is known for grass fed beef and all the restaurants serve large selections of meat on a mini grill with smoldering hot coals. The trick to great tasting meat is keeping it simple, no sauce, no spice rub, but it has to be served with a delicious chimichurri. 
Chimichurri is an herb and lemon or vinegar blend that is simple and versatile.  It can really be made with any combination of herbs you have on hand and spiced with chilies for an added kick. The sauce complements grilled steak and meats particularly well, but don't save it for meat alone, chimichurri has much more to offer your meals. 
Try chimichurri mixed into cream cheese and use it as a dip for veggies. 
Serve it with grilled mushrooms, tofu, seitan or even hot roasted potatoes to elevate any vegan dish. 
I hope you love chimichurri as much as I do. 
CHOW for now!
Watch Jamie make her version of chimichurri