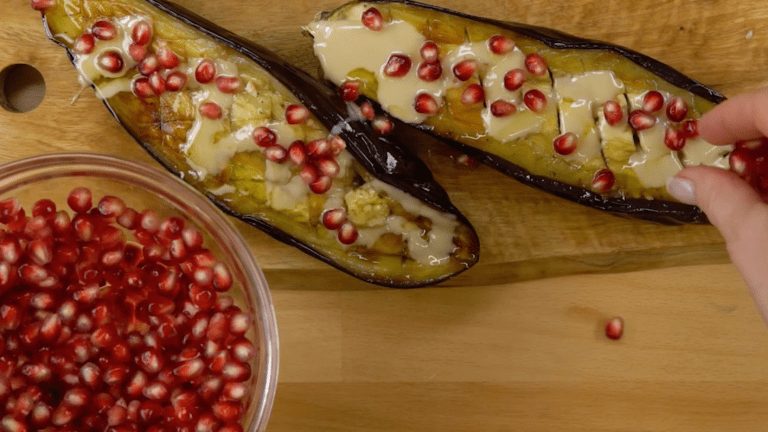 My 12 Favorite Eggplant Salads
I'm loving veggie dishes right now. And eggplant is hot, hot, hot. Not only can you use as a sub for meat in dishes, but you can use it in dips, as a side or in salads. Oh yeah, salads!
Salatim are cold salads and Israel's version of mezze or small plates. And eggplant plays a starring role in each dish. Here are 3 I'm crushing on right now.
Baba Ganoush is a blended salad of cooked eggplant enhanced with garlic, tahini (or mayo), and lemon juice. It's delicious spread on bread, and is a staple on Israeli tables.
This classic, but simple, Israeli salad takes just a few minutes to make, and can be served warm or cold. 
This is one of the best and easiest ways to serve eggplant. I discovered it one Summer in Israel, first at someone's house, and then at a restaurant and each time I couldn't believe how simple it seemed, but tasty it was also. 
GOT A CRAVING? Check out 9 more easy eggplant recipes.
9 Easy Eggplant Salads for Summer