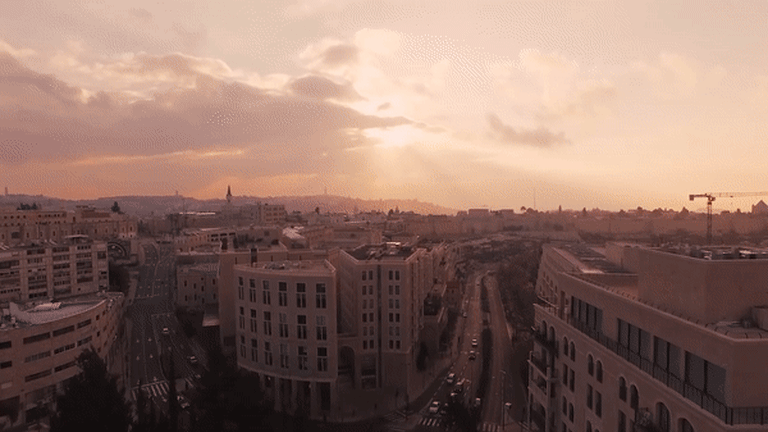 My Love Affair With Jerusalem
Yom Yerushalayim (in hebrew), Jerusalem Day (in english), is an Israeli national holiday that commemorates the reunification of Jerusalem and Israeli control over the Old City as a result of the 1967 Six-Day War. In 2017, Yom Yerushalayim is Wednesday May 24th.
President Trump's first trip to the Jewish State is planned for the two days preceding Jerusalem Day and there is much chatter about what this all means for US-Israel Diplomacy. Trump is scheduled to descend with his presidential posse on May 22nd and take over the famous King David Hotel, home to visiting politicians and world leaders for the longest time.
To see what Executive Chef David Bitton plans to make for the President watch my sunset interview here.
I thought this day, would be the perfect day to profess my undying love for Jerusalem. It is my family's most favorite place in the world. It's my "center of the universe" and the point from which the world was created. It is our dream to one day live in Jerusalem. (Actually in the Old City, overlooking the Kotel, if I'm being picky, and still dreaming.)
Until that dream can become a reality - we seize every opportunity to go to Jerusalem. We visit almost every Rosh Chodesh (start of the new Jewish month) and usually a few times in between for both business and pleasure. It is our custom to go during Chol Hamoed (the intermediary days of Passover and Sukkot) for Birkas Kohanim (the Priestly Blessing) and for our family vacations, twice a year.
We stayed at the Jerusalem Penthouse for our most recent family Jerusalem vacation. We always look for unique ways to enJOY the city and this has to be one of the most incredible private apartments available as a vacation rental. In the newly erected Mishkenot Ha'Uma complex, is this extravagantly gorgeous property with five bedrooms, each with their own pristine ensuite bathroom, and a thirty foot wall of windows, which I found myself staring out of, in awe, mesmerized by the view, morning and night, for five days straight.
Watch my room-by-room tour, views and all, of the Jerusalem Penthouse here.
We spent a long weekend that included Shabbos at the penthouse which is just a hop skip and a jump from Cinema City and the Shuk.
I simply loathed to dirty the Jerusalem Penthouse's pristine, all-white, straight-out-of-a-magazine kitchen and so we enJOYed plenty of take-out from the local restaurants and from Naomi Catering (BEST LEMON MERINGUE PIE EVERRRR) for Shabbos.
And here's the rest of the Shabbos menu... 
Growing up I remember learning the term melting pot in reference to the many people that make up American society. No where do I feel that metaphor rings more true than in Jerusalem and really Israel as a whole. Indian, Asian, South African, North African, Eastern-, Central- and Western European, Middle Eastern, North American and on and on the list goes of all the peoples and cultures so well represented here. We may even rival the UN for member states. And so Yom Yerushalayim is the perfect time to share my favorite collection of Israeli recipes inspired by the worldwide cultures and citizenry that walk the streets of Jerusalem.
Israeli Recipes From Around The World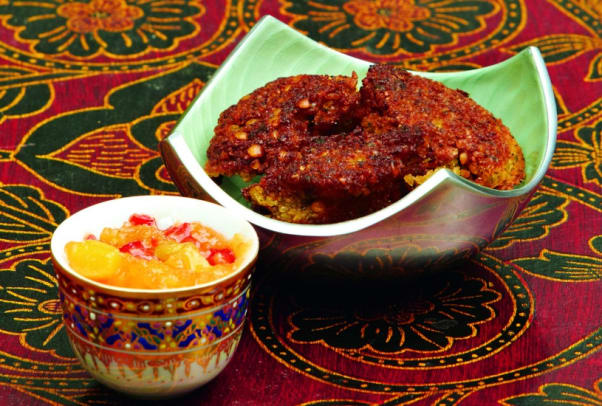 Happy Yom Yerushalayim.