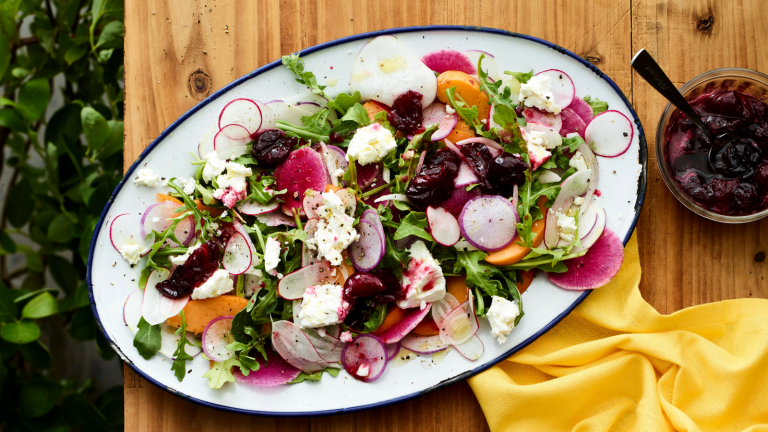 Storage Tips for Your Farmer's Market Produce
I often panic when an item is going out of season at the market. 
Making preserves or confit, pickling and freezing are some of my favorite ways to extend the season. 
Explore new methods of cooking to keep your family's meals full of farmer's market produce. Here are some ideas to get you cooking and using some of that beautiful produce.
How to store your Farmer's Market produce to keep them fresh longer. 
1. Place herbs in mason jars with several inches of water to keep them fresh.
2. Store tomatoes, onions, and garlic in a single layer at room temperature. 
3. Remove berries from their boxes and spread out on sheet pans in the refrigerator to prevent crushing and mildew. Wash right before you use them. 
4. Store zucchini, snap peas, carrots, beets, and eggplant in the refrigerator.
WHY SHOP AT A FARMER'S MARKET?
 FRESHLY PICKED Fresh produce in the supermarket frequently travels thousands of miles on a refrigerated truck. Produce at the farmer's market is picked hours before you see it at the market.
 FEWER CHEMICALS Most small family farms do not spray with pesticides and herbicides. They are also not using GMO seeds or plants. This makes a huge difference when stocking up on berries, leafy greens, and other items that are usually heavily sprayed. 
 BETTER TASTING One look at the color and variety of produce at a market will tell you that this food is at its peak of freshness, and that means taste and health for you and your family. Ever buy berries in January? They are completely tasteless. Now, buy them in June and July when they are at their peak. They are bright, perfumey, and burst with flavor. 
 BUY LOCAL I like to support local economies. Most farmers travel less than 100 miles and are likely to put their dollars earned back into the local economy. Everyone wins!
 GO GREEN Food that is transported less than 100 miles saves fuel, is better for the planet and saves in shipping costs.
 MEET A FARMER There is nothing better than chatting with folks at the farmer's market. People are eager to learn, share, and hangout with the farmers, beekeepers, bread bakers, and all the other cool people who come to market. Bring your kids to teach them about clean food and local produce.
 FAMILY FUN: Visiting the farmer's market with your family can be meaningful and memorable. Have your kids choose their favorite produce and use their choices to whip up dinner. Make a fresh salad, roasted vegetable or fruit crisp with your market treasures.