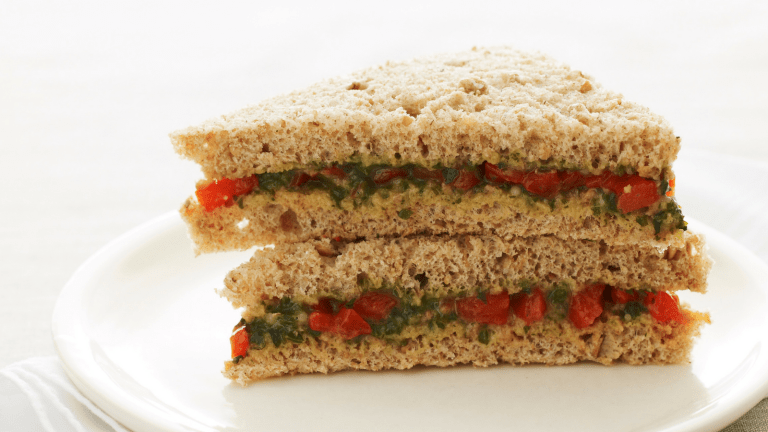 How To Roast Red Peppers and Best Recipes To Use Them
Roasted red bell peppers are one of those secret ingredients that can add incredible flavor to many recipes.  They are low in calories, high in vitamin C and antioxidants and can be made ahead and stored for quick additions to week night meals.  The offer a smokey delicious flavor when pureed in sauces or soups, but are also delicious in sandwiches, salads and more. 
Sure you can buy them in a jar or can and it is always great to have those in the pantry in a pinch, but when peppers are fresh and abundant or even starting to turn, you can easily roast them at home with these 3 amazing methods. 
1. Oven Roast
This method is best when roasting more than 1 or 2 peppers.  Preheat your oven to broil.  Layout your peppers on a baking sheet and roast until skin is charred on all sides. Turn them every 5 minutes or so for a total of about 20 minutes depending on your oven and how close the peppers are to the broiler. 
2. Stove Top
Roast over an open flame on a gas burner.  Turn burner to medium and place 1 pepper over top.  Let pepper char on each side turning with a pair of tongs. 
3. BBQ/Grill
Preheat gas or charcoal grill to high. Place peppers on grill rack and roast for 20 minutes, turning every 5 so all sides get nice and charred. This method is best when you are grilling other foods. 
Whichever method you use to roast, once the peppers are cooked and charred, remove from oven and place in a paper bag or a covered bowl to steam and cool about 15 minutes. 
Once cool, remove skin, stem and seeds with hands under running water, it's okay to leave some skin for extra smokey flavor.  Use peppers immediately or store in a jar covered in olive oil for a few days.  You can also freeze the peppers for longer storage. 
Check out 13 ways to use your roasted red peppers. 
13 Recipes Bursting With Roasted Red Peppers