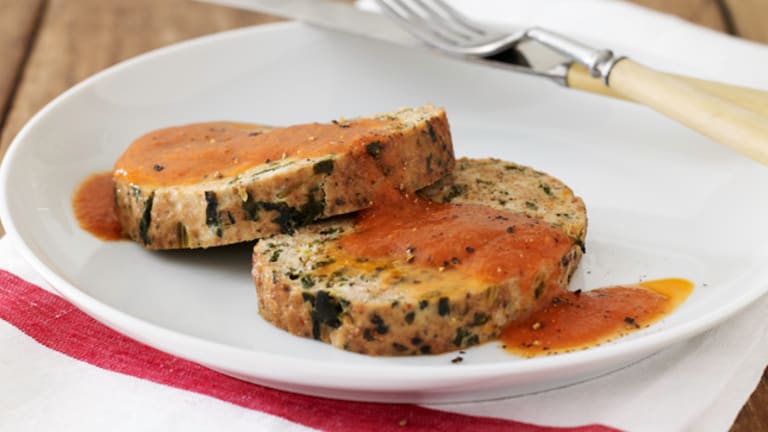 A Slow Cooked Shabbat Menu
This week's double portion of Behar and Bechukotai include the many laws and promises of rewards for keeping the commandments. Hashem commands the Jewish people to cease all agricultural activity during the seventh year and allow the produce to be freely available to man and animal and in reward we will have more bountiful harvests. Imagine the level of preparation that must have preceded this year of schmittah. The Jewish people had to prepare enough to ensure they would not starve in the months ahead. I only wish they knew how to can, the modern solution for preservation. When short on time or ripe produce, I turn to canned products to help enliven sauces, stews and soups and this week I turn to Jamie's slow cooker turkey meatloaf covered in a rich tomato sauce. 
These bourekas are crunchy, savory bites that are a great make-ahead dish. The anchovies and capers add a salty component to the bourekas.  
Serve these mashed potatoes with the meatloaf for the classic pairing. 
Flavorful roasted carrots are a nice side dish for this dinner and quick and easy to prepare. If you can get the colorful variety they will look even better. 
You can never go wrong with mousse to end your Shabbat dinner and I love that this one uses Avocado instead of unnatural ingredients.