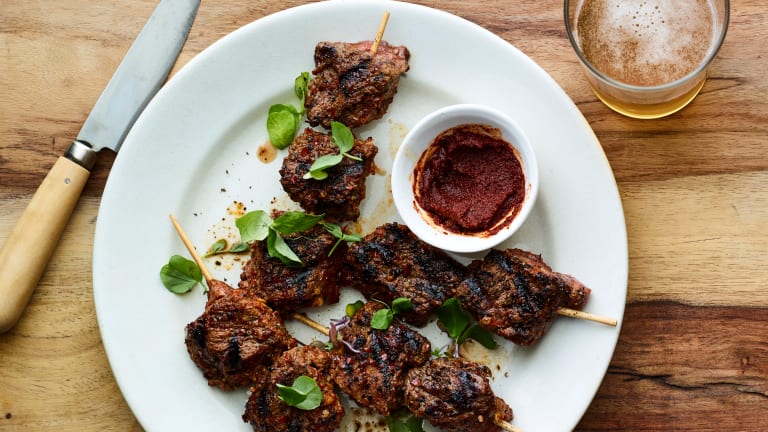 Shabbat Menu - Bedouin Tent Style
Abraham and Sarah were a model of hospitality and kindness.  In the sweltering heat of the desert, their tent was a place of shade and sustenance. The memory of my overnight in a Bedouin tent will stay with me forever. The stars so close you can reach out and touch them… and the food.  Sweet tea, freshly made pita, tender meat kabobs and delicate seasoned rice. Almost makes you want to eat on the floor this week. Wherever you choose to enjoy this Bedouin-inspired feast, you will be dining like the angels.
You can buy your pita, but if you want to try it at home, it is easier than you think and fun to do with the kids, even if the pocket doesn't come out perfectly they are still delish. 
Make up some simple Tahina and Israeli Salad to go with your pita and the rest of the meal. 
Spiced and flavored rice mixed with lentils and loaded with caramelized onions is a must for this meal. 
Any kind of Kabob or meat on a stick will work for this dinner, we love this one made with spicy schug. 
Not sure the bedouins serve cauliflower, but we just have to add this incredible side to round out the meal, you won't believe how addictive cauliflower can be. 
Go all out with homemade baklava or keep it simple with our baklava churros, it doesn't get much easier. 
Click here for another Vayera Menu.