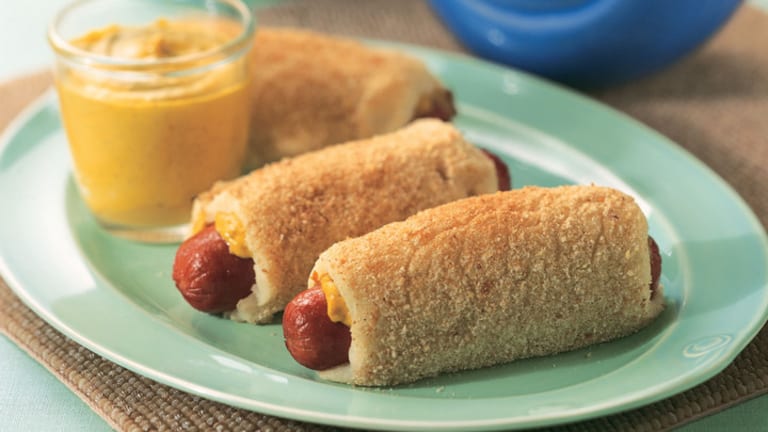 Jewish Deli Shabbat Menu
In this week's parsha, Moses floats along the Nile river in a reed basket, rescued by the kindness of Pharaoh's daughter. It has become a custom for many to serve pigs in a blanket to symbolize the baby in a blanket.  Last year we used asparagus in a blanket, but this year we will do hot dogs in a potato blanket. 
This year we are sharing our spin on a traditional Jewish deli food menu starting with pigs in a blanket and a yummy SPLIT PEA SOUP (this recipe is made quickly in a pressure cooker, but would work fine on the stove top for a longer time).
SLOW COOKED CORNED BEEF IN WINE
Instead of traditional corned beef we like this more elegant version for Shabbat dinner cooked in wine. 
Let's replace mashed potatoes with healthier sweet potatoes and make it a little fancy with quince and a little whipping action.
No mayo slaw is the way to go, but if you want the classic coleslaw go ahead. 
A Jewish deli dinner must end with either our version black and white cookies in a cupcake or chocolate rugelach, try these chocolate pistachio version for a fun twist. 
For past Shabbat Shemot menus click here.