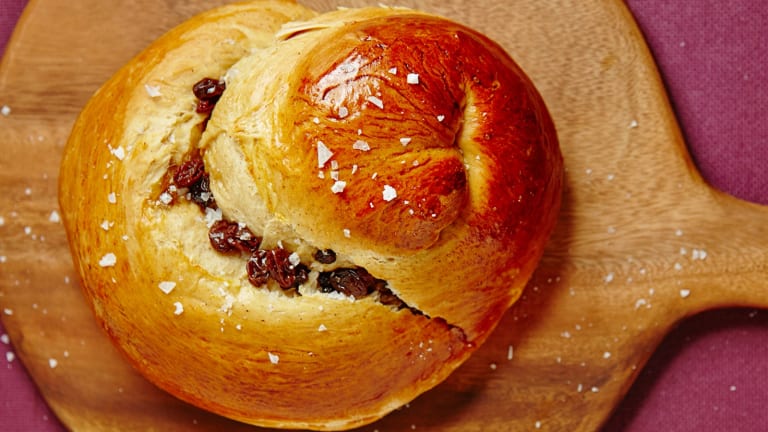 Rosh Hashanah Challah Recipes are Round and Sweet
All year long it is customary to make a braided challah bread for Shabbat every week.  Come Rosh Hashanah time and those braids are transformed into rounds.  
There are many ways to make a round challah and many different opinions for why we make this change.  One opinion is that since on Rosh Hashanah we are crowning G-d as King over us, we make a challah that looks like a crown!
Learn to shape a round crown-shaped challah with this video below. 
Another reason is that the challah represents a continuous circle of life, by reminding us that the Jewish year is about to be completed and we need to focus on restarting and improving the new year from its start.  So you can simply make a round challah by wrapping a long rope around itself. 
There is also a custom to eat our challah with honey as a blessing for a sweet new year.  With both these traditions in mind we wanted to share our favorite sweet and round challah recipes. 
This is the kind of challah that feels almost like a dessert, particularly because of the cinnamon swirl inside – truly something special to celebrate Rosh Hashanah. I love an indulgent slice of challah with butter and a cup of tea or coffee on Shabbat morning, and this challah fits that bill perfectly.