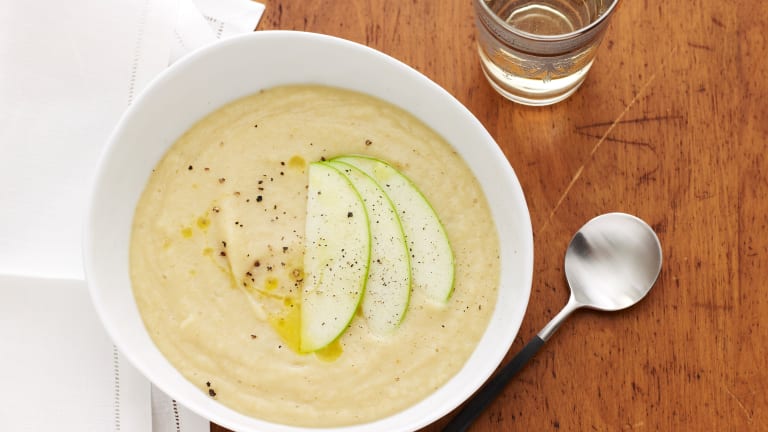 10 Recipes That Want To Celebrate Rosh Hashanah With You
Rosh Hashanah is the Jewish New Year and one of the most important holidays of the year. It is a time when we must reflect on the past and look forward to the future with hope. 
To help you get into that spirit, here are 10 recipes that want to celebrate Rosh Hashanah with you. There's something about this time of year that's particularly cozy and wholesome. Perhaps it's because Rosh Hashanah marks the beginning of fall, and everything about autumn is so cozy and wholesome: sweater weather, apple picking, family gatherings… And maybe it's also because Rosh Hashanah is such an auspicious holiday! 
In any case, if you too want to celebrate Rosh Hashanah with some delicious new recipes then check out these fantastic ideas:
The flavors of apples and tarragon go together beautifully.  This slaw is perfect for a last minute extra, no cooking necessary.  Here is the recipe.
Rosh Hashanah is late this year and Fall will be in full swing.  A warm Apple and Parsnip Soup is just the trick comfort and warm your bellies.
Carrot, Quinoa and Spinach Soup
This soup is really a one pot meal if you so desire.  Perfect for vegetarians and the rest of us, would be a nice light lunch during the holidays with tons of veggies and tons of flavor.
Slow Roasted Lamb With Pomegranate and Reduced Wine
Rosh Hashanah is the perfect time to bring out the show stopper.  This Slow Roasted Lamb will dress up your table like nothing else.  Flavored with pomegranate and wine it is perfect for the season.
Chicken with Prunes in Apple Butter Wine Sauce
A little apple butter goes a long way to keep this holiday chicken dish moist and flavorful.  Everyone always wants a new chicken recipe.  This Chicken with Prunes and Apple Butter will not disappoint.
Chicken Thighs with Roasted Winter Fruit
One more chicken recipe featuring the full apple and other winter fruits can be a one skillet dinner.  Use a nice pot so you can cook and serve from one.  Rice or potatoes could be added as well as greens if you want to make it more festive.
These Leek Noodle Cups otherwise known as kugel, is the most delicious way to use the simian of leeks.  Can be made ahead and looks beautiful to serve.
This is a take on an Asian chow fun. Typically made with rice noodles, but wide egg noodles work great too and sit a bit better if making ahead.  You can use any of your favorite vegetables and/or add chicken, tofu or beef. 
These are not your usual Rosh Hashanah dessert bars, but we all have our Apple Crsips and Pies already planned.  Sometimes you just need a little chocolate.  Get the recipe for these S'mores Bars.
This fall flavored cholent can be made vegetarian with vegetarian sausage.  It is simple and lighter at a time when there are oh so many meals.  It can be made in the oven too, so it is perfect as a one pot meal for Shabbat lunch.  The flavors of an apple sausage are ideal, but any kind will work.