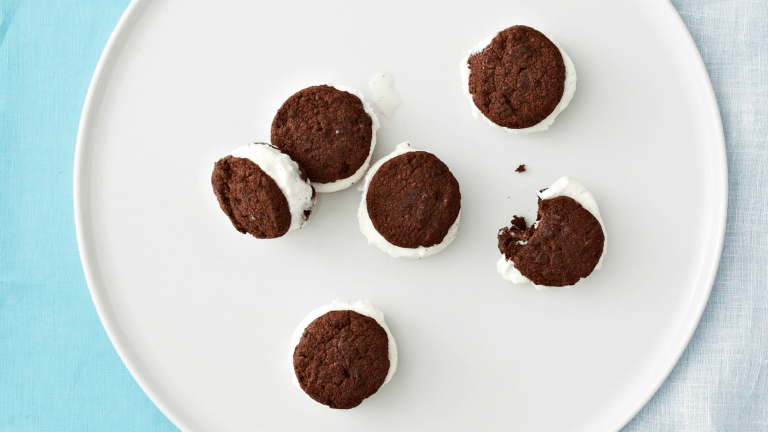 Short On Time Dinner Menu
This week the clocks are turned back, so while we may gain an hour for one night, the days are shorter, life seems busier and we still need to get dinner on the table.  Here is a quick and easy dinner menu that can be used for Shabbat (when the days are shortest) or paired down a bit for any day of the week. 
For Shabbat it is nice to start with a hearty soup that is quick to prepare and to cook.  If you use store bought stock the soup will have lots of flavor without lots of cooking time.
CHICKEN WITH SAFFRON AND DUKKAH
This chicken recipe is great for every day and for Shabbat, it can be made ahead if you prefer or cooked fresh, it is pretty quick.  If you use smaller pieces of chicken it will cook even faster. 
Couscous or bulgur are both great fast cooking grains that can round out a quick meal anytime.  
MORE: Fruited Tabbouleh 
MINI CHOCOLATE COCONUT SANDWICHES
For dessert, all you need are some store bought cookies and sorbet or non dairy ice cream to pull off this fun treat!!
What do you cook when you have no time?