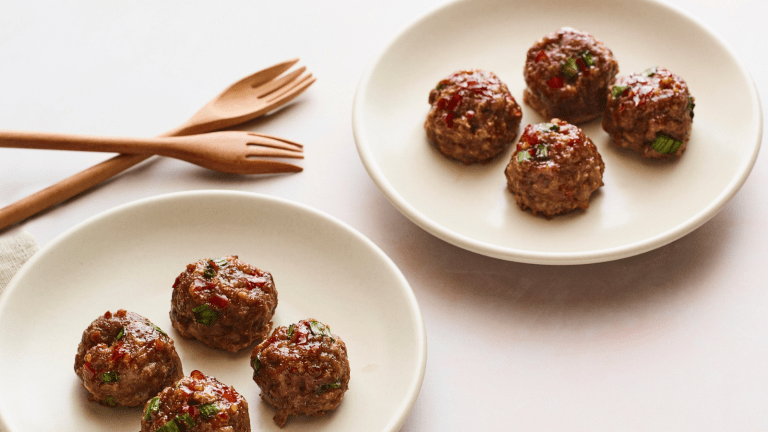 5 Great Holiday Appetizers That Can Double As Dinner
We love appetizers and we know you do too.  They are one of the most popular search terms!  I think it's because people are more willing to try different new things for appetizers.  
Appetizers can be a fancy plated first course or it can be a selection of small snacks and dips to tide people over before a larger meal.  We love appetizers because they are usually served in smaller portions and often can be eaten with our hands. 
The best appetizers are the simplest appetizers and its even better when they can be turned into a weekday dinner. 
So here are 5 great appetizers that also work for a weekday dinner.
Bruschetta is a perfect pass around, but spread on bread with some fresh mozzarella and you got yourself a perfect sandwich dinner.  You can even dress it up with some extra protein with white beans, serve with a hearty Italian Soup and dinner is done. 
Anything on a stick makes a great appetizer, but cocktail meatballs are also perfect on top of a bowl of rice along with some simple steamed broccoli for an easy weeknight dinner, make extra, they freeze well too.
Made with coconut milk, this soup can be served in shot glasses, hot or cold, for a fun party treat or can be served with some crusty bread for a quick healthy dinner.
Everybody loves this party treat, but they make dinner time a happy time too.  You can serve these as is or cut them into pieces and serve with toothpicks (the best part of this recipe is that the mustard is already on them).
Fried food is always appreciated at a party. These Sushi Tempura Rolls fit the bill and aren't much of a splurge.  They can be enjoyed any night paired with a nice hot miso soup or a salad with miso dressing.