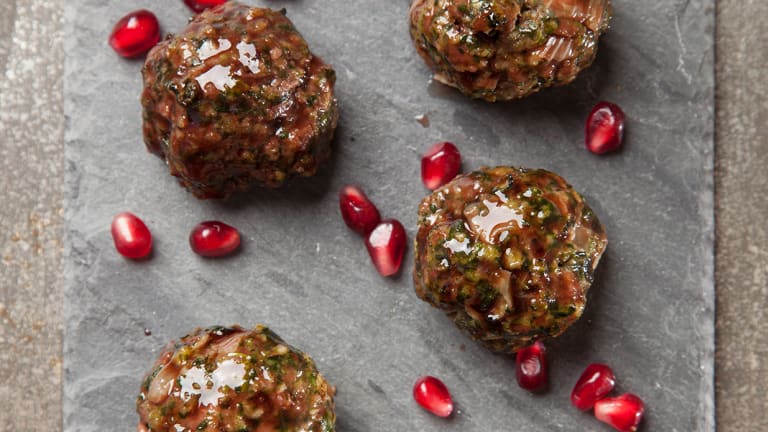 Our Best Appetizer Recipes
These appetizers are a quick and fun way to get any meal started. They can also be adapted for a main course if you'd like. All the dishes below can be pre-formed, refrigerated for up to 24 hours and baked minutes before your meal or party. 
The spinach adds an earthy flavor and nutritious quality to these meatballs. Baking the meatballs not only lowers the calories, but actually amplifies the flavor as well. The pomegranate glaze adds a festive and sweet but tart finish to this dish.
BAKED CRAB CAKES WITH CILANTRO MAYO
These crab cakes use kosher mock crab and have a sweet flavor, they are served with a spicy mayo to balance the flavors. 
This sushi-inspired dish comes together so easily and can be prepped in advance. You can even purchase a 1-pound container of sushi rice from your local sushi spot and re-warm before serving. 
This dish can be adapted as a full course meal if you would like. Simply follow the directions, but instead of cubing salmon, leave salmon whole and serve with a side of sushi rice and spicy mayo. You can even add some chopped seaweed to the meal as well.