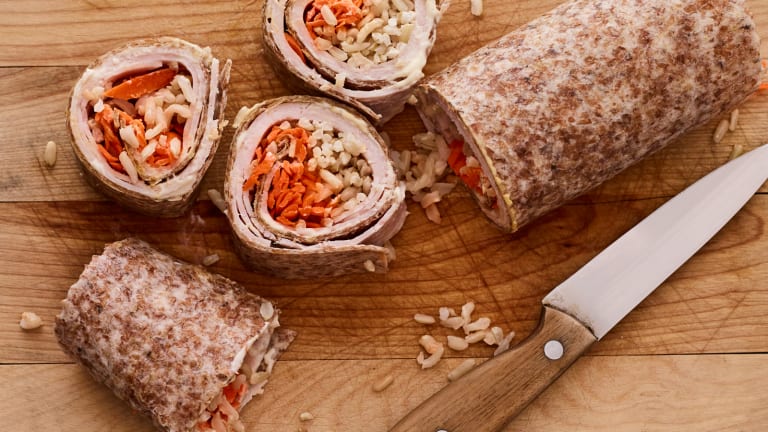 Zero Waste and Healthy Picnic Recipes and Ideas
This time of year is the best time to bring our food outside. Hopefully, if the weather cooperates we should have some sunshine days that are not too hot and not too cold. Even if we're still in quarantine we can take our picnics to our backyard or our patio, just to make us feel like we're getting out. 
So, let's pack up our food and take the family outside. Picnics are great for Shabbat afternoons. They are also a great part of a Sunday activity. Go sightseeing to a mansion where they often have picnic tables or find a state park. Bring a ball, a deck of cards and a frisbee for a fun and relaxing day as a family, a couple or even on your own.
Most common picnic meals include mayonnaise-laden salads, heavy foods and all sorts of waste left behind. It doesn't need to be that way.
The trick to making this a really great day is packing colorful, healthful foods that will be the envy of all who pass by. Don't just pick up potato chips and dip or bagels, take a moment to prepare a few dishes you won't regret. Almost any dish can be portable if packed well in a sealed container, but some sit better than others. It is best not to bring salads that have to be dressed fresh instead find salads that do better after a couple of hours. Don't worry about a perfect menu either, pick a few different kinds of foods so that there will be something for everyone.
Your picnics can be delicious, light and waste-free, ensuring that we feel vibrant and keep our planet happy for future generations of picnic-lovers!
Related: A Picnic Shabbat Menu
Simple Summer Picnic Guidelines:
Easily portable
Enjoyed at room temperature
Easy and clean to eat
Hearty and filling
Protein, fat, and fiber-rich so you feel satiated
At a typical picnic, you'll often find paper plates, plastic cutlery and disposable napkins! Rather than buying and bringing disposables for your picnic, aim to make your picnic basket waste-free.
Tips for Packing A Waste-Free Picnic:
Large picnic basket and/or tote bags
Sealable tempered glass containers
Mason jars for your drinks and smoothies
Glass straws that can be reused over and over again
Bamboo cutlery over plastic, or even better, take your cutlery from home and throw it in the dishwasher after
Cloth napkins
Lightweight unbreakable reusable dishes or compostable options
Healthy Picnic Recipes
Protein Powered Salad – Quinoa Tabbouleh
It is light, fresh and full of delicious herbs, seasonal tomatoes and protein with the quinoa and sunflower seeds.   
Tangy Orange Chicken Sesame Wrap
These chicken wraps are healthy and taste oh-so-good. This is a great way to use leftover chicken. 
This power smoothie is easy to make and is full of healthful ingredients.  
Veggie Rice Wraps with Almond Dipping Sauce
For a picnic, you can pack these delicious summer rolls, in a tempered glass container with a slightly damp cloth to help keep the rice wraps moist and pack the sauce in a small mason jar.
This lunch concept also makes for an incredible addition to any picnic. 
Banana Chocolate Oatmeal Muffin Top Cookies
These muffins are healthy-ish. They are lighter than traditional cookies and filled with good-for-you ingredients like bananas and oatmeal. 
Instead of store-bought potato chips, that you could end up snacking on all day, bring some cut up veggies and fruits and even some flavored air-popped popcorn, like this Chipotle Ranch Popcorn only 100 calories in 3 cups.
These are filled with spinach and feta are great hot or cold and are easily transported for a picnic. Although typically part of a Greek meal, they can really go with anything.
String Beans and Tofu can practically be eaten by hand just in case you forget the forks.
For those who have to have a sandwich try this Turkey on Whole Wheat
Use light bread or flatbreads to keep the calories down so that you can enjoy a nice cold Popsicle for dessert - this you will have to buy, they do not transport well.
Want more ways to go zero waste? Try 7 Food Scraps You Should NOT Be Throwing Away
Recipes (Veggie Rice Wraps, Smoothie Power Bowl, Quinoa Salad) Excerpted from Undiet: Eat Your Way to Vibrant Health. Copy­right © 2013 Meghan Telp­ner. Pub­lished by McClel­land & Stew­art, a divi­sion of Ran­dom House of Canada Lim­ited. Repro­duced by arrange­ment with the Pub­lisher. All rights reserved. 
Want stories like this delivered straight to your inbox? Sign up now for the Jamie Geller's Weekly Newsletter.